The maritime sector in Finland plays a crucial role in the country's economy, with numerous vessels visiting its waters annually. These large ships arriving to Finnish waters participate in Vessel Traffic Services and are subject to numerous laws, practices, and responsibilities.
Siili Maritime and Fintraffic VTS brought together a wide group of stakeholders to compile this scattered information and introduce a new, digital Master's Guide – built to serve vessels as a part of NEMO, the national 'single window' for maritime traffic in Finland.
"While promoting customer-driven product development together with Siili Maritime and various stakeholders, we are entering a digital era with the new Master's Guide. Not only do we aim to deliver a product that meets the current user expectations, but we also take care of future-proofing the service for the sake of ensuring smooth flow of information in the long run. This is carried out in a manner that is both responsible and sustainable, as we highlight the importance of considering the significant progress that is being taken in other national digitalization projects as well."
Esa Kallio, Development Manager at Fintraffic VTS

Working together to serve vessels

For years official information on navigating Finnish waters has been dispersed across the channels of several authorities. One of these publications is the Master's Guide, provided by Fintraffic VTS website to serve the ship's officers. It is manually updated and remains somewhat unfamiliar among foreign marine officers.
"Turning it into a digital Master's Guide was seen as a possibility to boost awareness and provide value, especially for officers and the crew on board and to further support safe voyages. The new service will provide a trustworthy and up-to-date information platform to support communication from land operators to the vessel."
Eliisa Sarkkinen, Delivery Lead & Lead Service Designer at Siili Solutions

The power of collaboration
The design process has brought together over one hundred people, including crew on board and stakeholders such as official authorities, shipbrokers, agents, pilotage and shipping companies, to create a platform that will collect and distribute information as a one-stop service to the bridge of a ship. It also helped in finding synergies among other development projects. Numerous interviews, observation visits (to vessels and on land), as well as large collaborative workshops and testing sessions were carried out during the concepting phase of this service design project.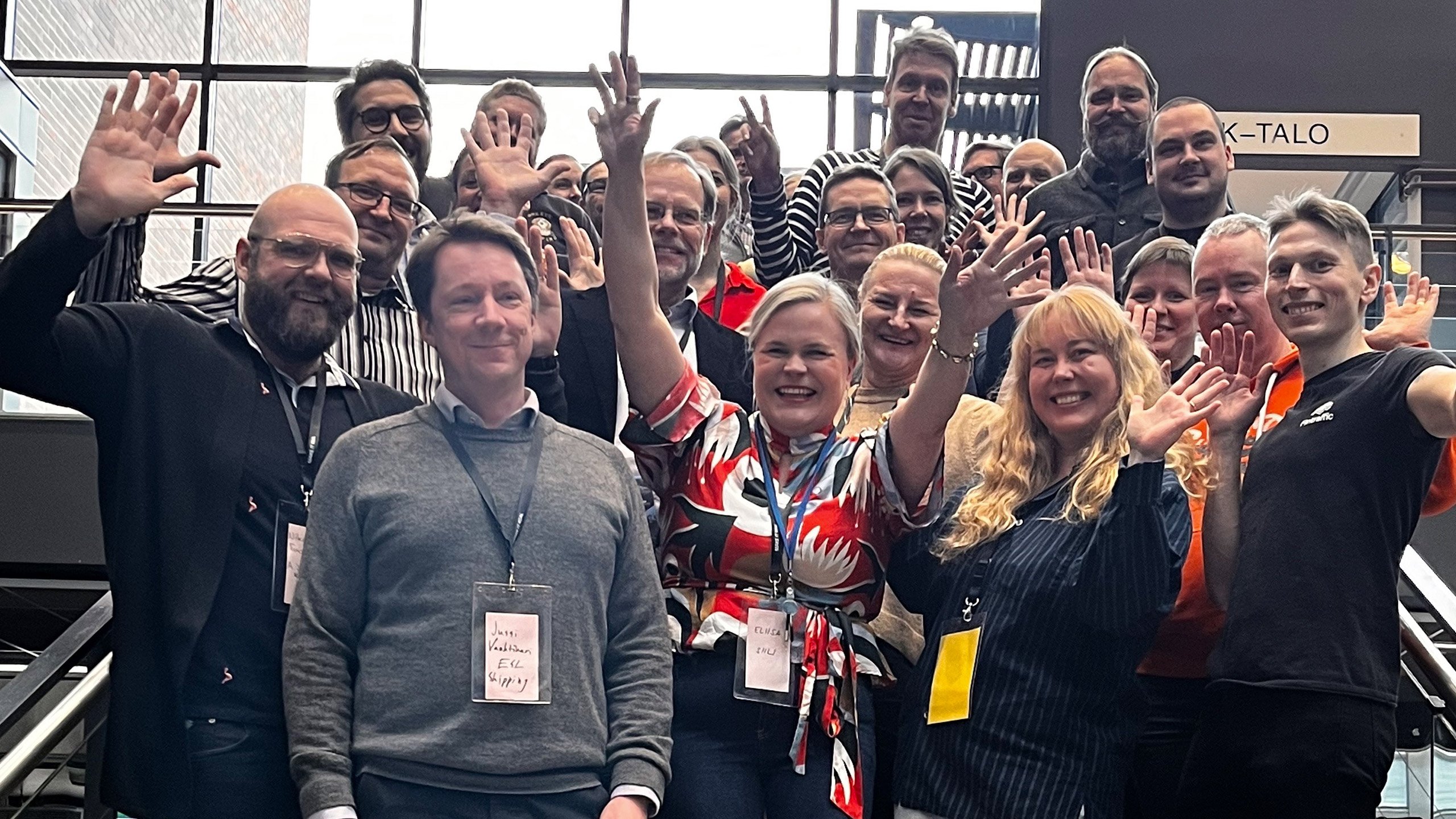 Building a maritime visit card to Finnish waters – a pioneering service
The new digital Master's Guide will enable users to easily access all critical information on their navigational journey to Finnish waters. The service will also guide users to the source of information, making it easier to find also other Finnish maritime authorities, data sources and port websites. This significant improvement enables vessels to better plan ahead and supports the coherence of maritime data to fit the new IHO standards S100 and S200.
"This significant improvement enables vessels to better plan ahead and supports the coherence of maritime data to fit the IMO E-navigation concept and related new IHO S-100 digital product specifications."
Janina Tapia Cotrino, Team Leader of Fairway services at Finnish Transport and Communication Agency Traficom
The ongoing Finnish maritime sector's digital development projects such as this will further enhance the reputation of the Finnish maritime sector as a reliable and proactive player in the global maritime industry.
"Collaboration and networking is crucial for successful digitalization within the maritime domain. The IMO E-navigation concept calls for harmonization of data in navigation systems and shore services. With a broad range of digital services emerging, it is important to ensure that coherent data is provided to end users. Siili Maritime and Fintraffic VTS did a great effort nationally, by bringing together a wide group of stakeholders to discuss, coordinate and identify synergies."
Janina Tapia Cotrino, Team Leader of Fairway services at Finnish Transport and Communication Agency Traficom
What's next – the service development phase is planned to continue with further integrations and added services. Stay tuned.

Find out more
Siili Maritime has been at the forefront of this pioneering project. Those interested in learning more about our work can contact:
Sanna Vainionpää
Director of Domain Strategy, Head of Maritime
sanna.vainionpää@siili.com
Siili Maritime's mission is to make goods movement chain in maritime logistics efficient, visible and sustainable.
The core of Fintraffic Vessel Traffic Services' strategy is the provision of navigation services for vessel traffic so that vessel traffic can take place safely and undisturbed on our sea routes. Our vessel traffic centres are operational 24/7 to ensure the safety of vessels on all coastal areas of Finland. The core of the development of Fintraffic Vessel Traffic Services is the technological collaboration that allows for the safety and fluency of vessel traffic. Development is heavily focused on traffic control and management, which are the key services, in addition to which we are developing new service models for information and snapshot services.