The digitalisation of cars is increasing rapidly at the moment and the team of over twenty Automotive experts at our Oulu site is growing apace. There is a strong spirit of getting things done and Oulu's excellence will be in the limelight this year in cars that are coming onto consumer markets.
Oulu's Siili has worked in the field of motoring technology since 2016. "In this work you get to do and see features that just a little while ago I could not have imagined even existed", sums up Esa Kujala, who has been a member of the Automotive team for six months.
In practice, within Automotive they combine virtual world programming and the transfer of programmed content into the physical environment. The issue is thus one of embedded computers which will be rolled out into commercial cars in the very near future.
"This is such a fresh issue worldwide that you have to want to learn new things here. Around the world no-one has seen a great deal of automotive technology, but these are things that will soon be spreading", says Mr. Kujala.
This software developer, with a background in mobile phones, was a bit surprised at the situation initially. "There are in fact a surprising amount of similarities, they are after all embedded systems." Siili Automotive has provided Esa Kujala with a very interesting working environment. As a Senior level developer he has been able to put his skills to good use as his days include programming, animation, testing and version management. His mathematical skills too are being tested again as part of Automotive's development work.
International teamwork and the joy of realisation
Internationalism is a central part of the Automotive team's day to day life as new technology is developed primarily for international car markets. The Oulu office implements projects for several of the most important manufacturers in the automobile industry in Germany, the USA, Japan and Korea.
There is a close interaction from Oulu every day with Siili's colleagues in Wroclaw who specialise in Automotive and also with customers working all over the world. "We are in constant contact with the Wroclaw office on Slack and have sync meetings by phone every day. That gives you a good understanding of what each party does and in what areas colleagues can help."
We are divided so that each team promotes its own sub-areas. The Oulu office is responsible for this current project for new digital instrument cluster display on the car's dashboard. "It will be adaptable. I believe that at some point all cars will have digital instrument displays and these will replace the old analogue instruments.
According to Esa Kujala, working in Automotive requires an overarching understanding of how a simulation created on a computer can be transferred into a car. The work requires that you want to look for new solutions on your own initiative. "We research a lot here, and do certain kinds of undercover police work", laughs Esa.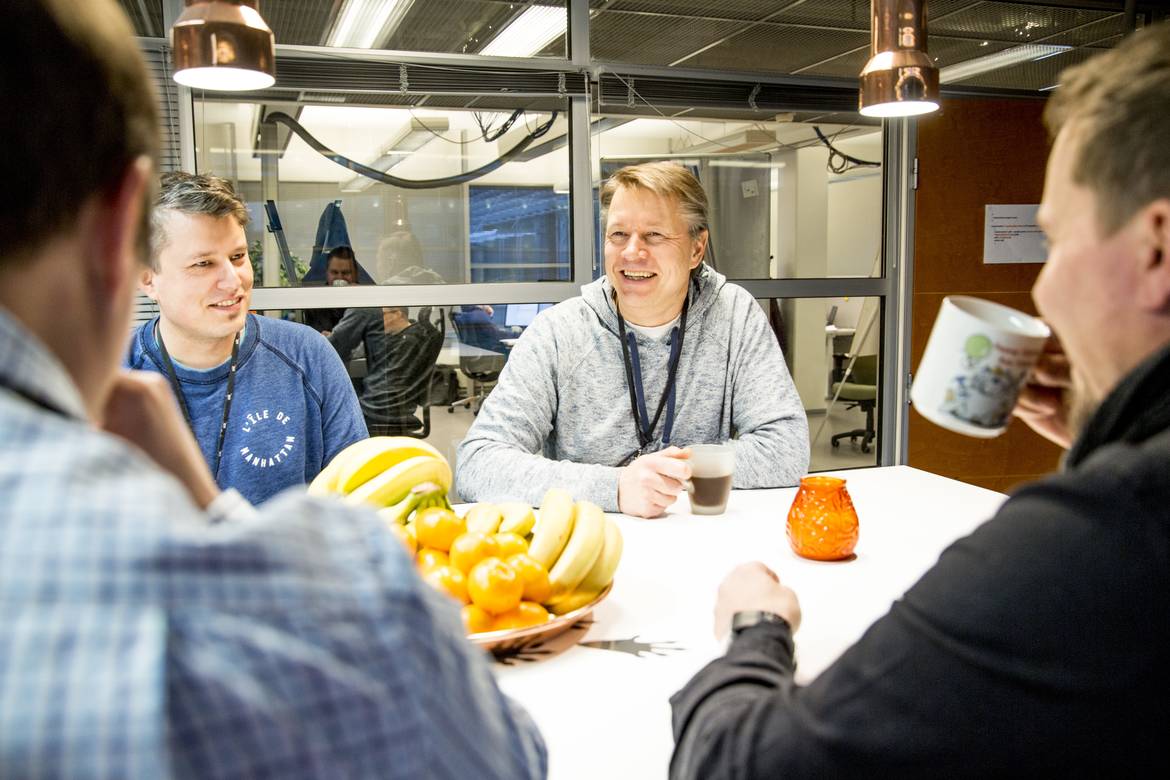 Particularly rewarding are the small successes and solving problems by reasoning. "The wonderful moments are those when you take something you have solved on your own computer to the test environment, i.e. a car, and it works there as well. The icing on the cake is when your colleagues come to admire the solution and you all feel good together."
The admiration does not just come from colleagues praise, as the cluster display with Oulu's Siili fingerprint on it was also well received in international motor exhibitions.
Future driving experience is the motivator
According to Esa Kujala, the greatest thing in Automotive is the trace your work leaves. From the perspective of the programming field, the trace of your work can be exceptionally concrete. "The functionalities that are the output of many projects remain in the depths of servers. I want the work I do to be seen on a display somewhere, not in a debug log or concealed in servers."
Your work can be seen concretely in daily life and has a broad impact on what the driving experience in the near future will be like. "The areas I am working on now are the kinds of things that a year ago I could not imagine were on their way. It is really cool when you are involved in this kind of work."
As well as experts in programming, graphics specialists and learning system's experts also work at Automotive. "We need more people who get things done all the time, so that we really do things well here." Esa Kujala gives special thanks to the operating culture and nature of the working community. "We are all involved in coding here, including supervisors. I am grateful for that because it gives a really different understanding of teamwork."