The matters of information flow and sharing knowledge within a company can often be a tough nut to crack. As many traditional models have proved less effective than we would like, we turned to a structure of collective, needs-based learning in teams. We'd like to present to you: Our tribes.
Siili consists of a large number of professionals, all unique. Some have a laserlike focus on a specific competence, while others have a multitude of skills they successfully juggle. This is the way we want it to be.
Our eclectic collection of people requires structures that enable them to grow as professionals and share their knowledge within the company. To this end, we set up tribes – freeform groups of people focused on the same area of interest. This has been a huge part of our success both as a company serving our clients as well as an inspiring employer.


"Tribes are tightly focused on competences, and the key function is to grow knowledge and skills around the competences"

We as a company combine three main areas of expertise: Design, Technology and Data. Under each, there are numerous tribes. Tribes are somewhat similar to what's called teams in other companies, but there are important differences. "Tribes are tightly focused on competences, and the key function is to grow knowledge and skills around the competences", explains Kristiina Burtsoff, CHRO at Siili. "Tribal leads' key task is to encourage professional growth – they don't deal with 'traditional' team leader tasks, like office bureaucracy."
The opposite of silos
"The one thing that's most important for me is learning together, in a fun way", says Miikka Niemelä, leader of a tribe focused on Lean leadership. "Learning is self-directed – sometimes people want to focus on very technical issues, while other sessions are used for pondering different personality types and their traits. All tribe activity is, of course, completely voluntary, so there's a lot of laughter and positivity at tribal councils."
"The one thing that's most important for me is learning together, in a fun way"
People share lessons learned within the tribes with others while doing client work, and there's also a weekly collective meeting at our office, where various tribes get to hold presentations concerning topics they feel are useful for others – this way, learning new things is natural and easy. Information flows freely: "We have people switching tribes, and this is the way it should be. This cross-pollination of knowledge makes us better as a whole", Burtsoff states. "The tribes bring together people from various client teams, and that's extremely valuable – simply comparing notes concerning a persistent problem often ends up saving the day", adds Niemelä.
Emergent tribes
Overall, Siili has over 20 tribes now, and more tribes get formed organically when the need comes up. "There might be a new technology that draws people in to form a tribe. Another typical way tribes get formed is when Siili makes acquisitions – for instance, we are currently forming numerous tribes around software automation, which is a very exciting area for us to further strengthen our know-how", says Burtsoff.
Even though the way tribes are formed is, pun intended, free-form, there are specific goals to the tribe system. Each tribe has a mission and key competencies. These two features are actively communicated within Siili, and each person can compare his/her personal ambitions and goals to those of the tribe. "It's not possible to overcommunicate the possibilities the tribe structure provides", says Burtsoff. "This has proven to be an invaluable way of spreading knowledge throughout the company. It's very important that this starts from the ground up – people get to voice their ambitions and act to fulfill them, and the surrounding structures are designed to facilitate this process of self-realization."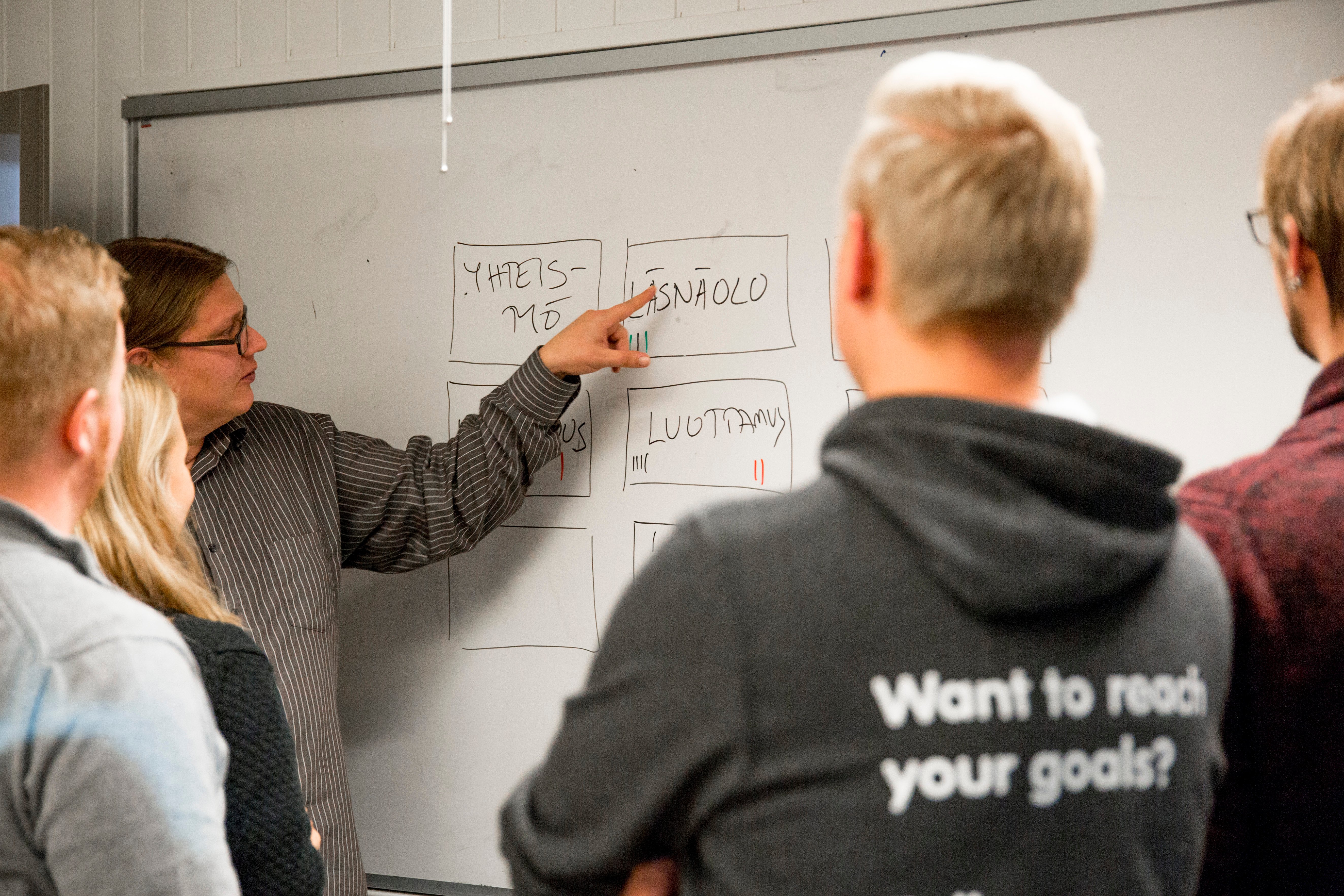 he tribe structure is very open and adaptive, which in turn sets some expectations for the participants. "People who are used to rigid structures within their past workplaces might find our ways of doing things unclear. The tribe structure calls for people to proactively participate and find new ways for us to learn as a collective", states Burtsoff. So far, the tribes have been welcomed with much praise, which is a testament to the recruitment practices of Siili. "We are looking for people who thrive in this kind of environment, and it seems like the people who seek us out already know a bit about us and are willing to chime in with their views concerning how to take things further", says Burtsoff.
The future is open for the tribe structure. "There's of course a lot of tribes we'd like to set up and a lot of things we'd like to learn, but the tribes work fantastically well. There's no real need to make big changes, it's all about the small adjustments at this stage", Burtsoff says. "The trust we've placed in our people to orient themselves towards learning new things together has paid off, hundred-fold."