It is time for CraftCon_ - But what is it? Have you ever heard about it before? Well, it is abbreviated from craftsmanship conference, but what is this craftsmanship then? Let's first dig into that.
Craftsmanship is a mindset
Traditionally craftsmanship is associated with crafts like ceramics and glass, textile, wood, or metal. Something completely new created by hand. But how is this related to Siili, since we don't work with any of those?
Let's take for example a blacksmith. Most likely he has learned his skills from another blacksmith, a master that has worked on the field for years, from a master that can teach his best ways of working and special secrets he knows. This blacksmith uses different kinds of metals to create something new, by creating something that can take weeks or events months to finish. For example, a really high quality, multiple folded sword can take months to do, and it takes a master to do it. He cares about his work and puts a lot of passion and feeling(s) into this single sword. He loves to work on the sword even though it would take a long time to finish.
But still - how is this related to Siili and the upcoming CraftCon_?
The same idea can be used in software craftsmanship. The work we do is our craft. We are always learning and improving our craft and we learn by doing. We might have a mentor, someone we work with, someone pointing out our mistakes, getting continuous feedback. We are passionate about our craft, we care about its quality and strive for perfection.
In my opinion, craftsmanship can also be considered as a mindset and a culture. A way we work and how we practice our craft. It is not necessarily something that we can be, but something to aspire to. We create that mindset in ourselves and bring it to our ways of working. We are all craftsmen and -women, by having love and passion for our craft, we care about the quality of it and we want to teach others. Craftsmen want to share their knowledge. And that is where CraftCon_ comes in.
Craftsmanship is a piece of Siili's soul and Siili wants to help people to grow, share their passion and show their love for what they do. And this is also why we have our own craftsmanship conference. CraftCon_ is an opportunity for all Siili craftsmen and -women to be a part of all of that. A place to relax from possible pressures and learn something new, or sharing one's own knowledge.
The upcoming CraftCon_ is the third one Siili has ever had. So where did it origin from? Let's look back into some of its history and what we could expect from the craftsmanship conference this time.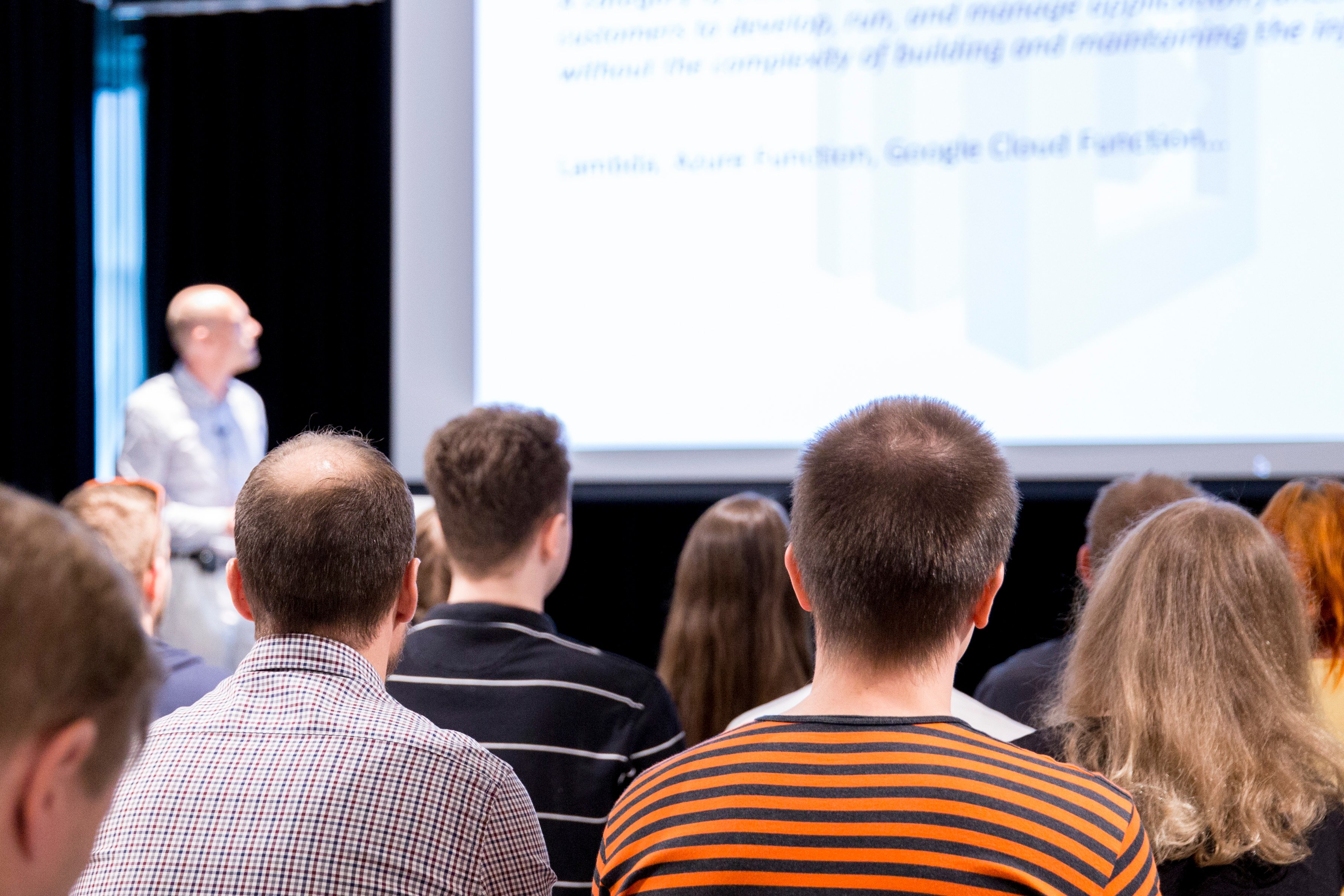 Breaking barriers between competences
It was winter time, late 2016, when Siili had the first ever CraftCon_. It was not really that long time ago but the content was very different from what it has become today.
At that time, the event was created for the tribal changes within the technology craftsmanship competence area. The old and new tribes were there to sell themselves to their future tribe members. Based on the tribes' sales pitches the attendees voted which tribes they wanted to be a part of. The first CraftCon_ also included three tracks covering topics around software, organisations and environment, but in total the event took only a few hours.
Half a year after the first event, we held CraftCon_ for the second time - and it was getting bigger! This time it was already a half-day conference with several topics and with over one hundred participants. That time the event was more like an actual conference having topics on tech leadership, data driven design, RPA, data protection and serverless architectures.
What's next?
CraftCon_ will be a full day packed with diverse data-, design- and tech-related topics.
The event is introducing different kinds of talks revolving around Siili's well-known competence areas, Design, Data, and Tech, will all be there.
Every single Siili has been given the opportunity to affect the content of the event, and all those opinions were taken into consideration when creating the upcoming CraftCon_. This means that all the speeches and workshops have been put together with each and every Siili in mind.
This will be one of the biggest Siili events, from Siilis to Siilis, crafted carefully for every single Siili craftsman and -woman.
Written by Marita Klaavu