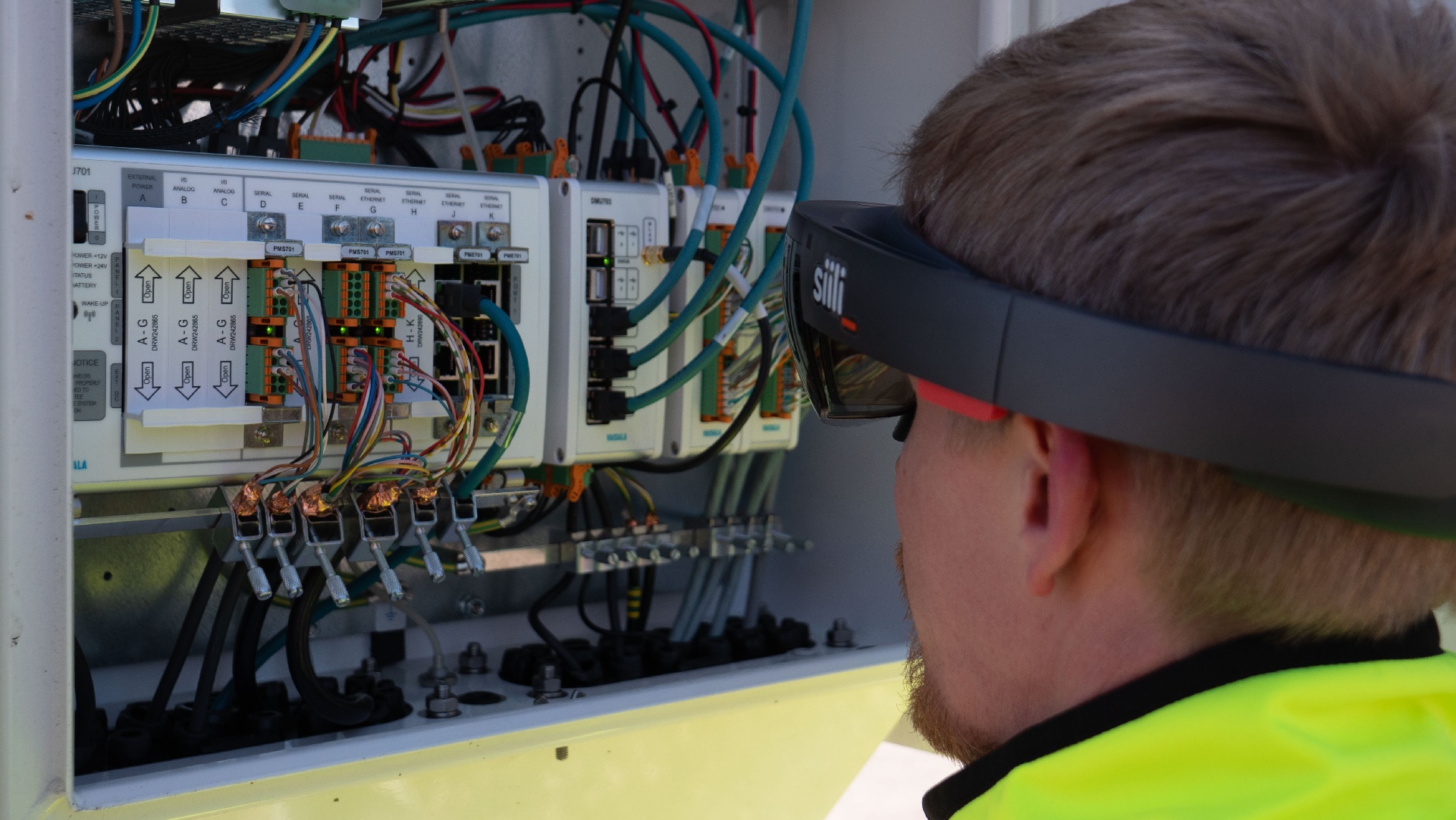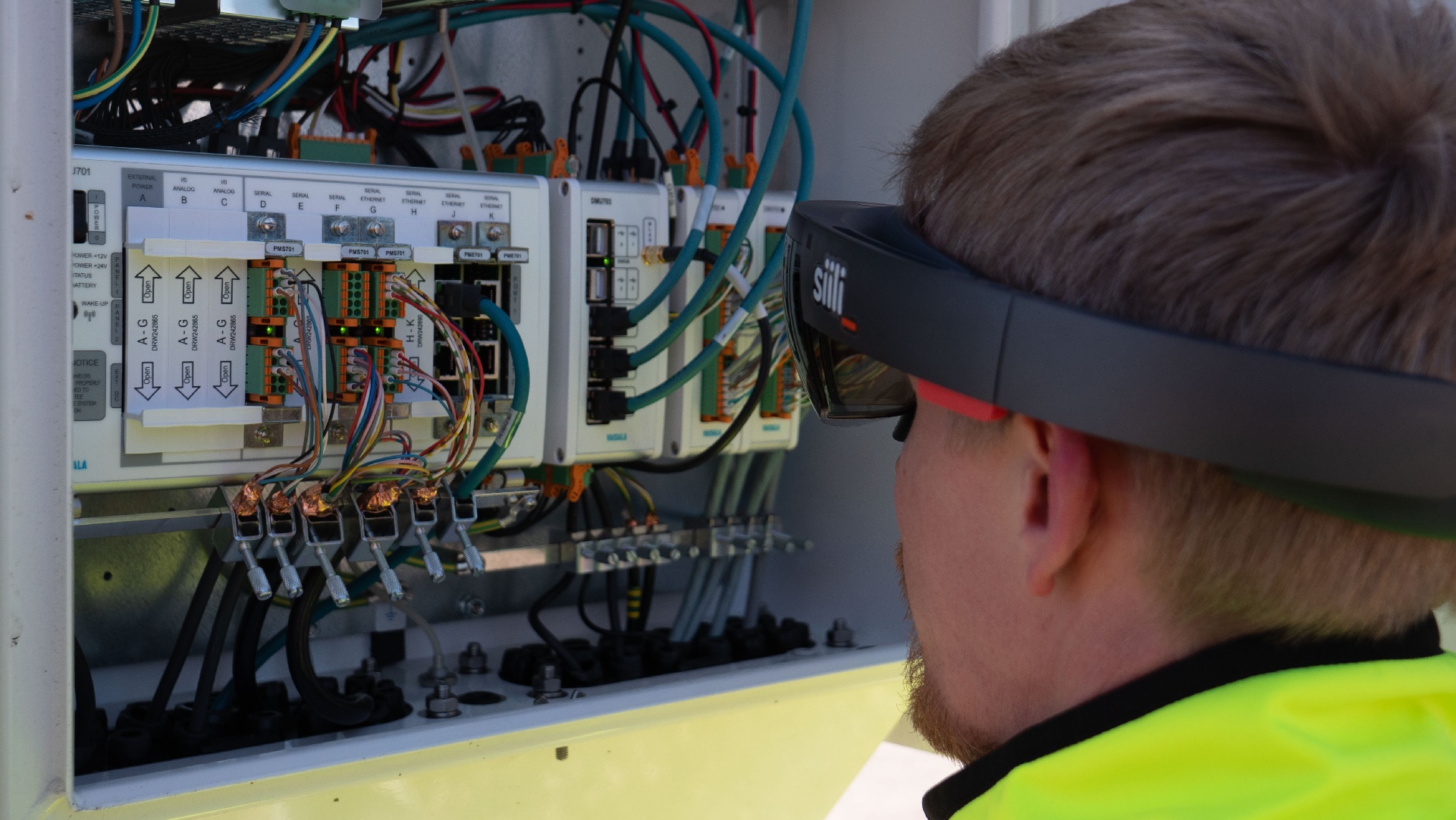 AR maintenance
Revolutionizing Maintenance with Augumented Reality
Paper beats rock, AR beats paper
Augmented Reality has been a rising technology that lately has been reaching its extend to commercial as well as industrial sectors.
At Vaisala, there was a need to find interesting and truly helpful AR use cases for Vaisala's customers. Vaisala also wanted to find out the true potential of AR solutions in challenging conditions. It was thus decided that Vaisala would experiment if AR could help with the maintenance and troubleshooting of road weather stations.

"The yearly calibration and maintenance of a network of road weather stations is challenging due to changing weather conditions. The field workers also shift between tasks, so the same engineer might not always perform troubleshooting on the same stations. This requires the use of a paper manual which is not optimal", says Sauli Laitinen, Vaisala's Design Manager and the project lead of Vaisala AR.
The demand for real time data visualization and guidance was imminent
Maintenance of the weatherstations is performed by Vaisala's customers, their subcontractors, and by Vaisala's field worker engineers. Despite them all being top professionals, there is still a need for guidance in troubleshooting, as e.g. in some case it is not possible to see directly if a sensor is malfunctioning or not.
"What we wanted achieve was a way to provide guidance information exactly in the right moment and in a way that completely supports the user", Laitinen explains.
AR offers a remarkable change for better performance: a traditional paper manual can include outdated information and using it in a pouring rain or hard wind creates an extra challenge for the field workers. AR, on the other hand, can be used completely hands free and it can be used in real time, offering guidance step by step.
To build a great pilot, you need to know how to maintain a weather station
User centric design and appliance of Design Thinking are at the heart of both Siili and Vaisala, so it was self-evident the project was started by conducting a user research.
Together with real end users and customers, Siili and Vaisala determined what are the actual challenges in setting up, calibrating and maintaining a road weather station. The team also analyzed how AR could best help to solve the challenges the field worker engineers face in their everyday work.
"After a careful research and analysis, we started drafting wireframes and mock-ups with Siili. The preliminary designs and solutions were evaluated with the end users to find out if AR would be helpful in solving the challenges", Laitinen explains the process.
To gain enough understanding of the requirements for a pilot project, Siili and Vaisala worked in sprints, iterating their wireframes and user journeys in an agile way.
"We were looking for new ways of working that online support or paper manuals have not enabled before", Laitinen says.
Hands free, precise, and real time maintenance with AR
The application is used with Microsoft HoloLens attached to a safety helmet, or with mobile phones.
The pilot was a success – the end result is an AR application for AR headsets and mobile devices that improves troubleshoot guidance and enables remote guidance by Vaisala's engineers.

Vaisala AR also provides a step by step guide that gives the field workers a visual instruction through the maintenance and installation processes. The workers can go backward and forward between the maintenance steps and choose their own pace.

An ultimate benefit of the solution is that the field workers are now completely hands free during the maintenance process.

"During the pilot, we realized there is a great opportunity to improve remote guidance with the use of AR. We can connect Vaisala's helpdesk and a user solving a problem via virtual collaboration", Laitinen smiles.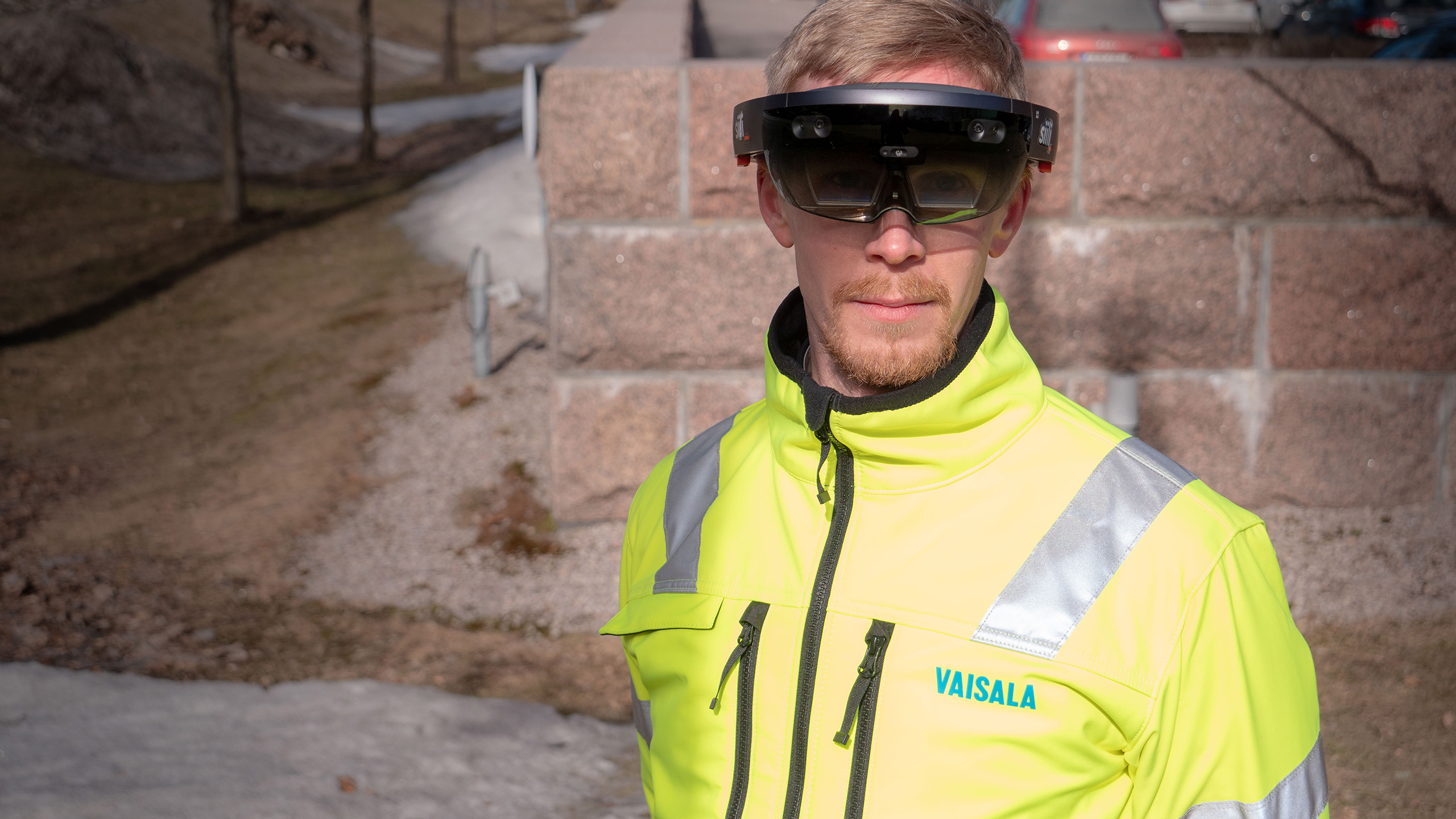 It's not enough for the product to be precise and reliable, but also its use and maintenance need to be flawless and efficient.
Sauli Laitinen
Design Manager
Vaisala
Best user guidance is unnoticeable
The pilot project helped Vaisala to understand how AR can help in maintenance, set up and calibration processes, and what this kind of solution requires from Vaisala's IT infra and ways of working.
Vaisala wanted an experienced partner which besides possessing technical expertise, also has curiosity, problem solving skills, and enthusiasm to solve complex problems with the use of design processes.
Laitinen is extremely happy about the results.
"Customer documentation is at its best when it's served at the right moment and exactly in the way the user needs, so that the user doesn't even realize they were given guidance. Print and online solutions can get you only so far, but with a prosperous AR solution we can achieve everything that is needed to provide a successful, efficient, and flawless performance", Laitinen ends.
Learning is enabled with a good partner
What We Did And How
"Siili's expertise on AR and similar, successfully executed projects convinced us. Also, Siili's way of doing user centric design and the use of Design Thinking matched with Vaisala's way of working", Laitinen says.
Solution for installation and maintenance operations
New user experience over augmented reality

Microsoft HoloLens Augmented Reality headset
Android ARcore SDK
Unity engine
Data visualization
User centered design
Contact
Make It Real with the help of our experts