Finding peace in kilometres. Once you have seen the biggest boom and the worst downfall of the IT industry, you are no longer startled by small bumps in the road. Matti Lupari knows that the same rule applies equally to life, IT and riding a bike: rushing gets you nowhere. Life finds its way.
Kill Your Darlings, Matti Lupari thinks and sets his guitar aside.

When you are passionate about several things, you may feel as if 24 hours is not enough. When he was in his twenties, Matti Lupari, 45, took it upon himself to learn Beethoven's Moonlight Sonata on a guitar, down to the last chord.

"My father is a professional guitarist, and my childhood home was full of guitars. Playing the guitar runs in my blood, and the Moonlight Sonata seemed like a suitable challenge," Matti says, laughing.

He has yet to learn the final quarter of the composition, but now he has to admit that he will leave it be for the time being. Another interest has stolen his heart.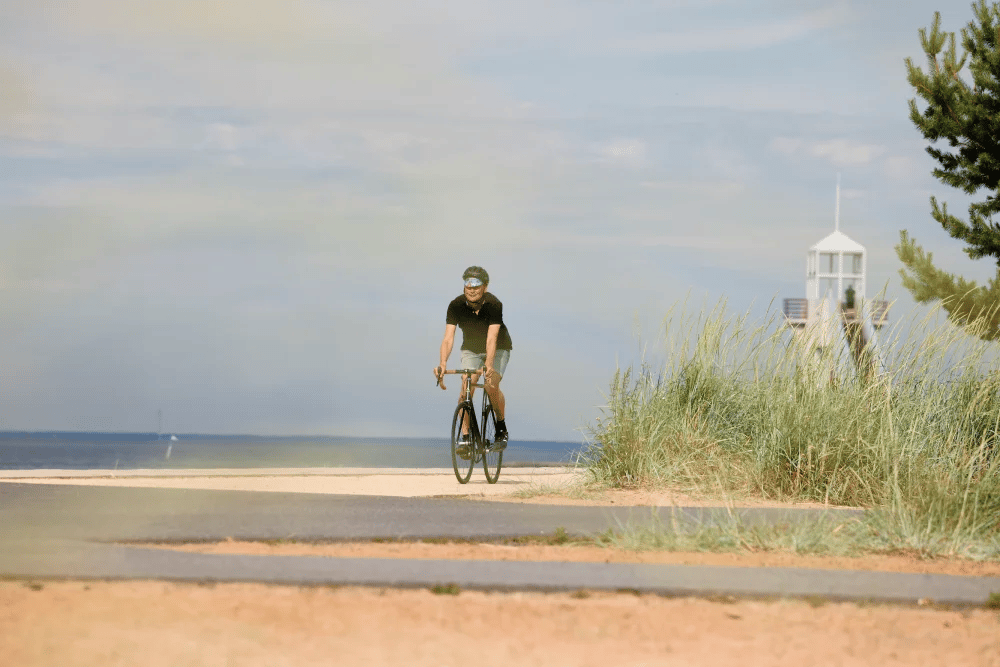 When Matti hops on a bike and starts pedalling, his mind becomes clearer. The best feeling is being on the move at night. When you are surrounded by silence, you can reset your thoughts and feel a powerful sense of presence.

"Some do yoga or take care of their garden. I ride a bike," Matti says.

Matti has become a proper cycling fan: he accumulates thousands of kilometres in a year. Last summer, he embarked on his longest bike trip thus far: a ride around Finland, racking up 3,000 kilometres and 12 days in total.

"Understandably, people expect a great deal of me in the cycling competition at our workplace," says Matti, a software architect at the Oulu offices of the IT company *Haallas (now Siili Solutions).
From Helsinki to Oulu
A few years ago, Matti purchased a new roadster bicycle as an employment benefit, which boosted his biking hobby that he had started years earlier. He also has a city bike which he uses for his commute.

For Matti, who grew up in the Etu-Töölö and Tapaninvainio districts in Helsinki, one of the appeals of Oulu is that cycling to Lapland, for example, is relatively easy.

Matti has always loved moving about in nature, and he originally dreamed of becoming a biologist. However, life took him to another direction. How did an aspiring biologist from Helsinki become a software architect in Oulu?

"By chance," Matti answers.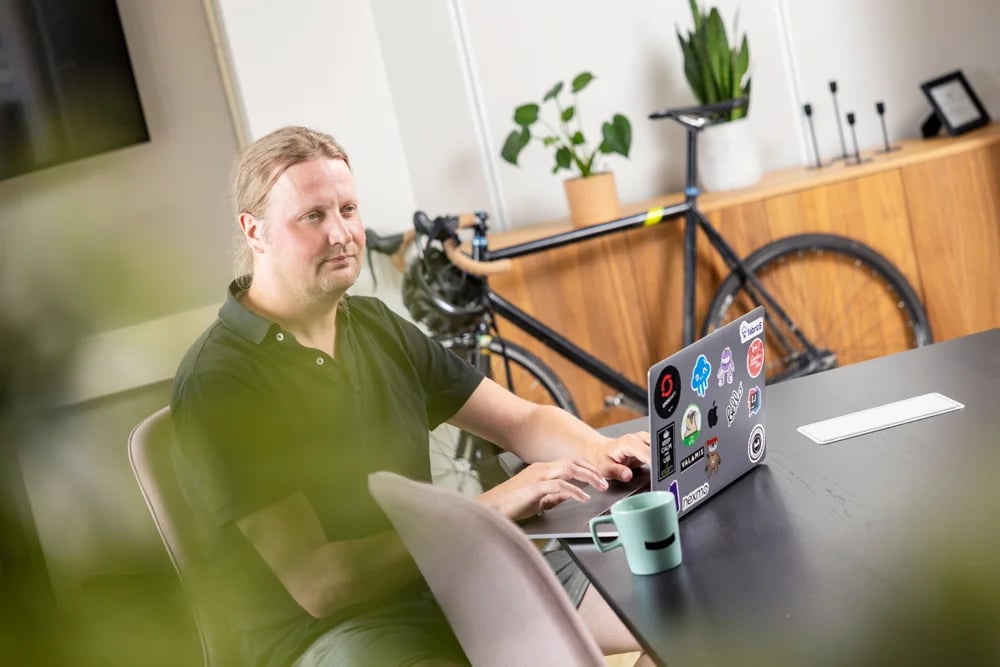 After upper secondary school, Matti applied for a biology programme at a university, twice. When the doors would not open, Matti decided to try a wildcard.

"I was accepted into the information technology programme at the University of Jyväskylä based on my marks from upper secondary school. It was a jump into the unknown," he reminisces.

In fact, Matti's plan was to study biology in addition to IT and change majors at some point.

"I wasn't interested in computers at all at that point. I only got my first proper computer after I graduated," he admits.

His dream of becoming a biologist began to feel more distant as his studies progressed.

"I had dreamed of digging around in forests, but there were only a few field courses. Finding work seemed to be rather difficult as well," Matti says.

At the time, around the turn of the millennium, the IT industry was developing rapidly. The more Matti followed it, the more fascinating it seemed to him. His interest was certainly not diminished by the buzz around the industry at the time. Perhaps the coincidence that took him to this industry was a lucky one.
From the rock bottom to a new start
Matti moved from Jyväskylä, the city where he studied, to look for work in Oulu in 2004. He found work in an Oulu-based software development firm where he spent ten years. During this time, he saw the industry both peak and hit rock bottom.

These days, there are barely any signs of the Nokia recession that Oulu suffered from in the 2000s. The temporarily abandoned industrial buildings are now housing new companies, and the city still has an impressive cluster of IT competence.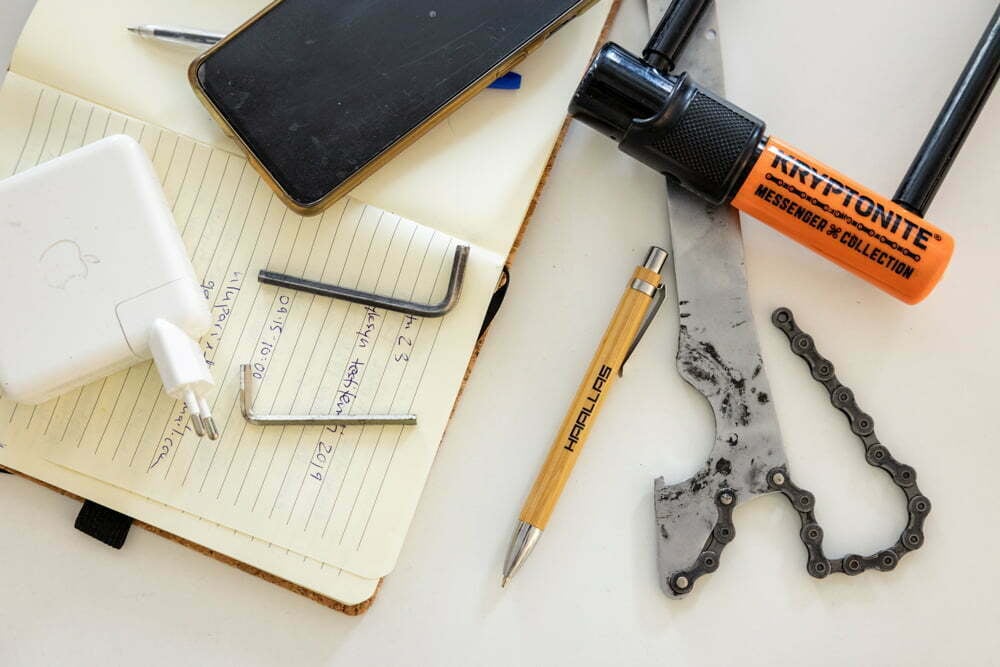 Matti also went through almost a dozen cooperation procedures during the worst years, during which the company's number of employees dropped from 200 to 20. Matti avoided the lay-offs, but the turbulence of several years led to him wanting to look at new career opportunities.

When he saw a job ad for the IT company Valamis on Facebook, Matti immediately looked into the company.

"A quick Google search showed that it was an excellent workplace," Matti says, referencing the 'Great Place to Work' awards on display in the lobby of the Oulu offices.

Valamis hired Matti the day after the interview. He worked there for eight years before moving on to become a software architect at a Valamis subsidiary, Haallas.
Stability and responsibility
The IT industry is booming yet again, in a way. However, Matti finds that the industry has stabilised and is on a steady upward trend. He enjoys working in a stable company where the financial situation, strategy and other vital information are openly shared with the employees. At Haallas, he values the responsibility and feeling of meaningfulness that his job gives him.

"We have an extremely flat hierarchy, and the company trusts its employees' visions. I have always been able to make decisions based on my own judgement, and my employer has stood by them," Matti says.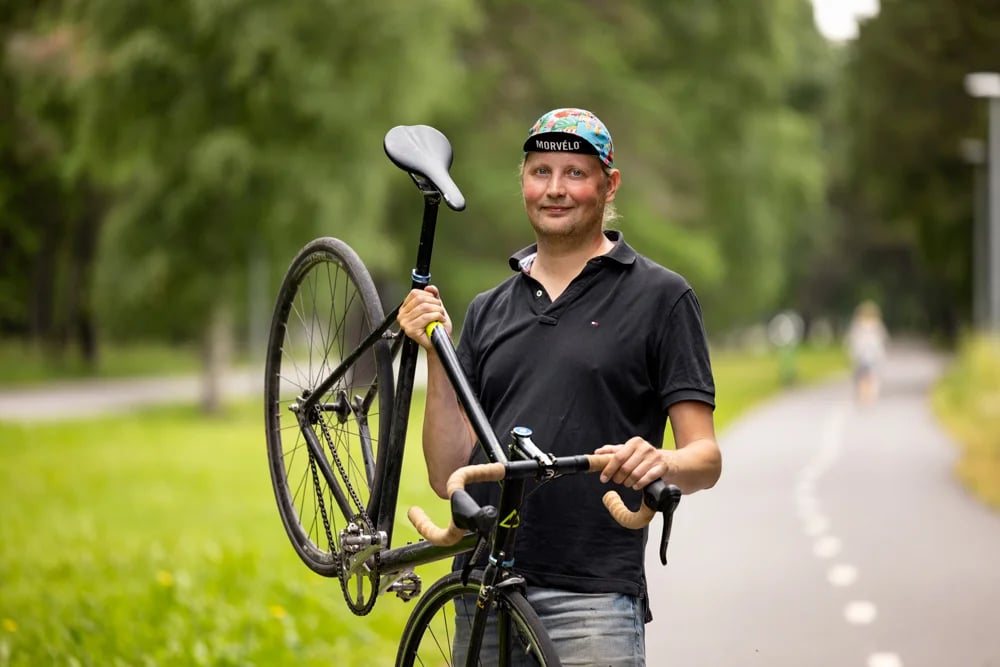 Since the beginning, Matti has worked with the same account. He has built and developed the electronic exam system used by all Finnish universities. The software has been in use since 2015, and Matti's current task is maintaining the code and refining the system.

"I feel that this is important work that actually helps people and makes their lives easier. That's a big deal for me," Matti says.
Cultural city of Oulu

Matti does not miss the Helsinki Metropolitan Area. Oulu has been good to him. In addition to a job, he has also found a partner, friends and several hobbies there. His teenage children also like the city where they have friends and activities.

"The teens are no longer very interested in hiking in Lapland with their father, but we still go to the public swimming pool together and enjoy quality time by diving," Matti says.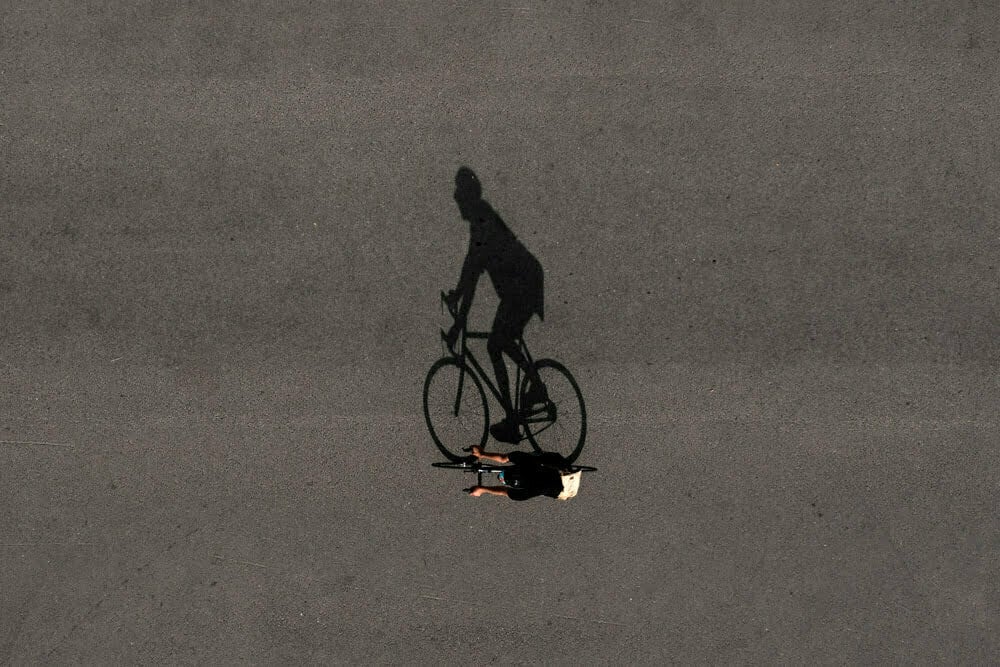 In addition to cycling and moving about in nature, Matti also enjoys snowboarding, for which the nearby areas offer an excellent setting. He often goes snowboarding with his colleagues who have formed an important activity group for him over the years.

"I go snowboarding several times each winter. In addition to the slopes in Lapland, Ruka Ski Resort is also nearby, and I have travelled there with colleagues several times."

Oulu also has a broad selection of activities for a culture enthusiast.

"I go to the theatre and concerts, among other things. I listen to everything from world music to hip-hop, and there's always some nice gig to see here."
Life finds its way
At work, Matti hopes that he can improve himself in the things that he feels are meaningful. What will feel meaningful to him in the future depends largely on the development of technology, he believes.

"The development of AI, for example, has been interesting to follow. It would be great to learn more about that at some point," Matti ponders.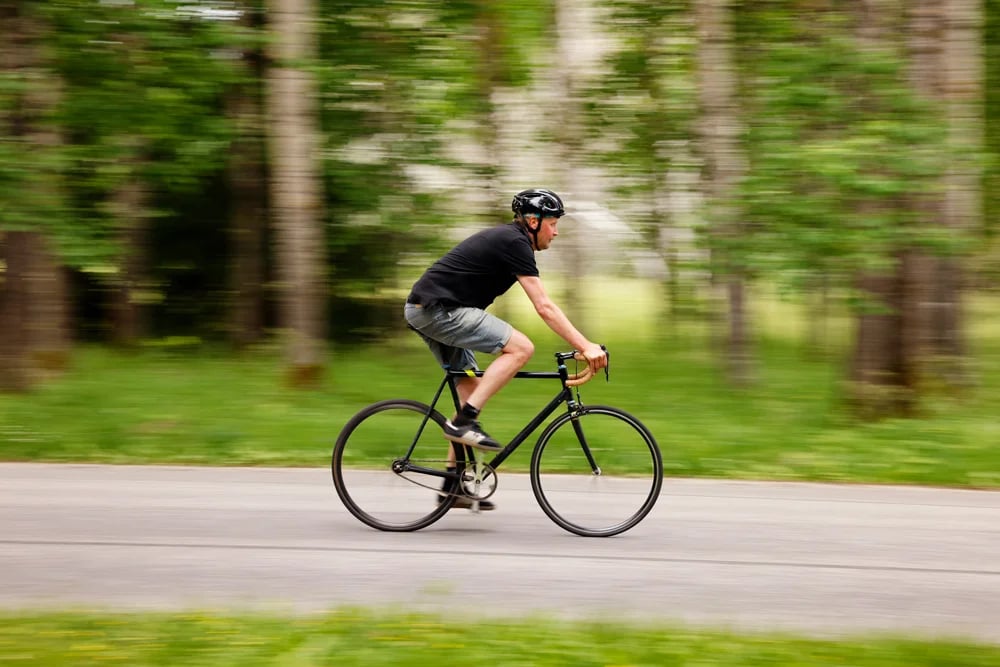 At the moment, he enjoys managing large wholes, which are a little like puzzles where you can gradually see the results of your work. For Matti, it is rewarding to see how plans become reality in front of your eyes.

"It is the first thing that made me excited about IT, and it continues to inspire me," he says.

Matti does not wish to make plans for the future that are too specific. Life will find its way, like it has done this far.

But first, Matti intends to ride his bike for over 1,000 kilometres, from Imatra in southeastern Finland all the way to Kilpisjärvi in northwestern Finland, and enjoy the silence of the Finnish nature.

*Siili Solutions acquired Haallas' business in October 2022. You can read more about it by following this link.

Text: Annika Lius
Images: Harri Tarvainen