Juho Pekkala fell in love with computers when he was just a child. They have introduced him to a whole new world that will require multidisciplinary expertise in the future.
One man's many roles
Juho Pekkala feels the familiar feeling of the sea wind on his face as he cycles from the Metsokangas district towards the Oulu city centre. His commute is roughly ten kilometres, giving him plenty of time to wake up before work. The journey back home is also an efficient warm-up for the gym.
Juho remembers that his neighbourhood gym in his original hometown of Rovaniemi was located on top of Ounasvaara hill. Travelling to the gym was almost half of the workout. In contrast, Oulu has hardly any hills but plenty of wind to spare.
"As the old joke goes, regardless of whether you go north or south, you're always going against the wind in Oulu," Juho says, grinning.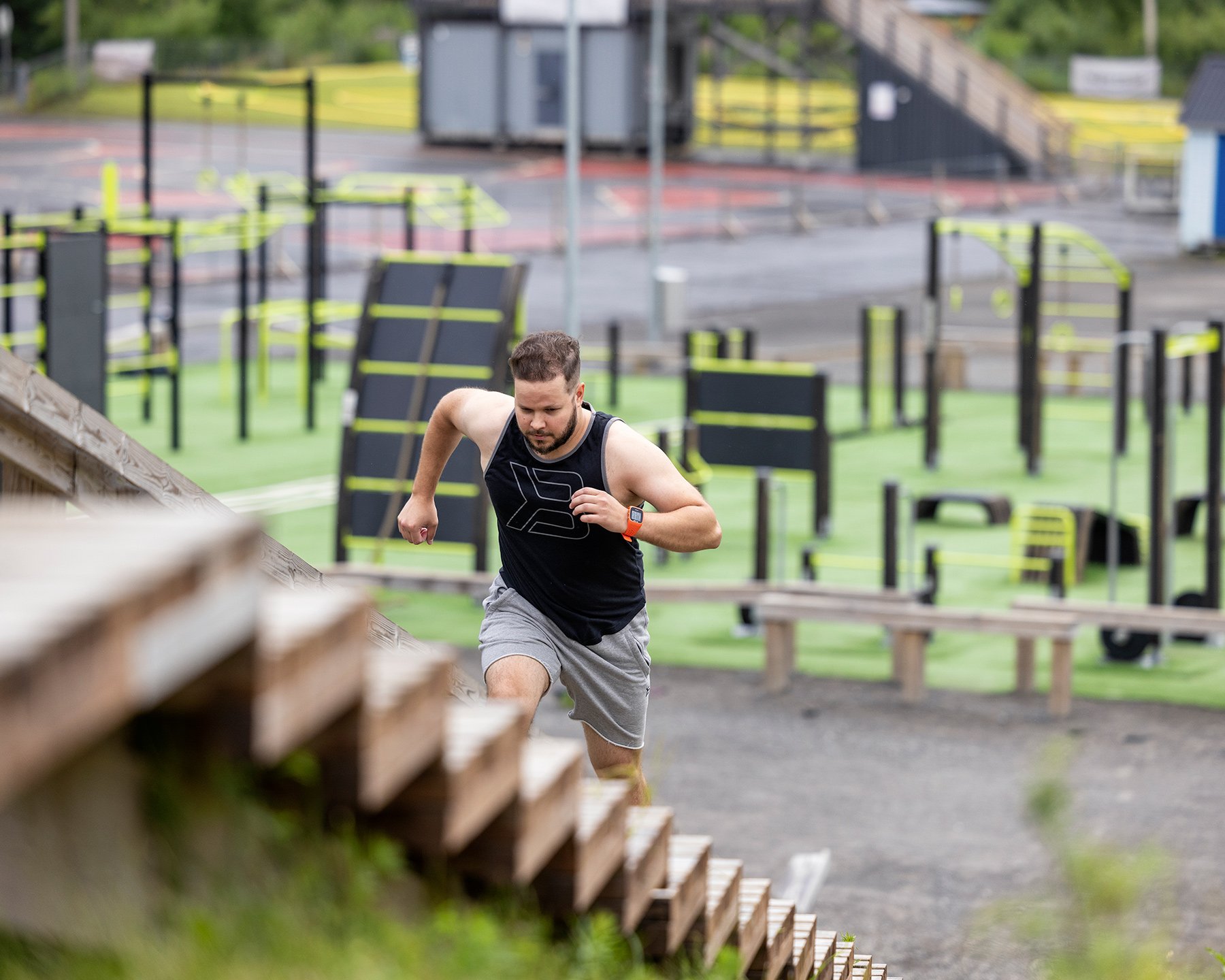 This time, Juho heads to a familiar outdoor gym for a circuit workout. Juho is a passionate gym enthusiast, who usually works out three or more times a week. He started going to the gym when he was 16 and beginning to train for the army. Over the years, going to the gym has become an important part of his life.
Working out and lifting weights is a good counterbalance to his static work. Juho, who works as Lead Software Developer at Haallas* (now Siili Solutions), has also convinced some of his colleagues to come with him to the gym. A few years ago, he took part in launching the lunchtime workout concept at the Oulu office: the concept involves the work team going to the gym during lunch hour and afterwards picking up lunch and eating it at the office.
"It's a wonderful concept for well-being at work. You can catch up with your colleagues and take care of your body and mind at the same time. It's nice to work out as a group. This tradition has fallen by the wayside a bit during the COVID-19 pandemic, but I hope that we'll gradually be able to revive it," Juho says.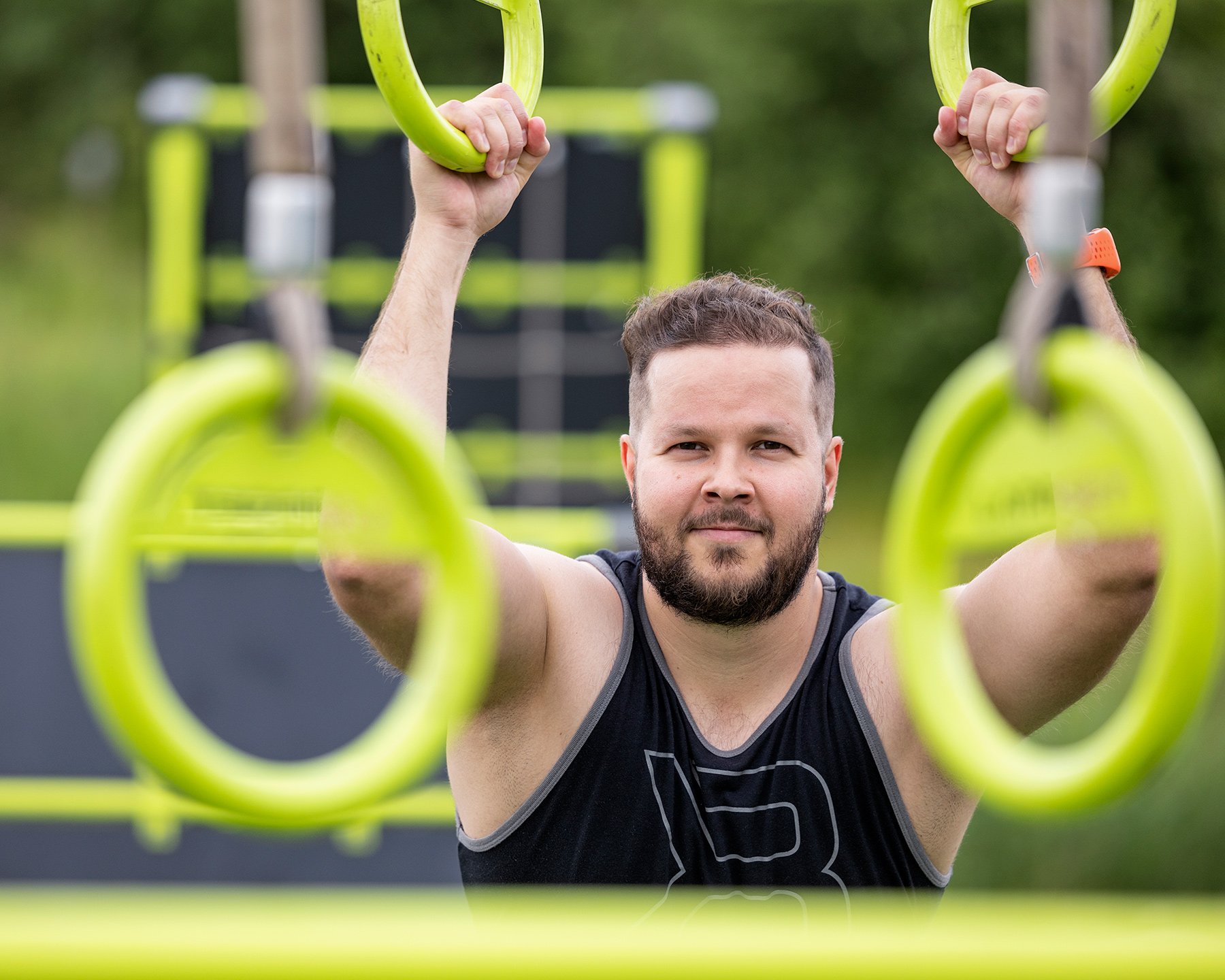 A whole new world opens
In addition to the gym, computers have also been part of Juho's life since he was a young boy. When he received his first home computer, Juho became interested in the gaming opportunities it offered. He had started gaming on an 8-bit Nintendo, but the new desktop computer and its 3D game worlds offered new dimensions for gaming.
Juho was part of a close-knit group of boys from a suburb of Rovaniemi who would meet up to game at each other's houses. At some point, the boys came up with the idea to set up LANs. To do so, they first had to learn how to connect their computers to the same network. They quickly figured out that someone first had to set up a game server to which the others could then connect.
They dug up information anywhere they could find it. They turned to all types of sources, from Mikrobitti magazines to more knowledgeable acquaintances. Computers opened up a whole new world for the boys.
"It was cool to be able to spend time together in another reality without any sense of the passing of time," Juho recalls.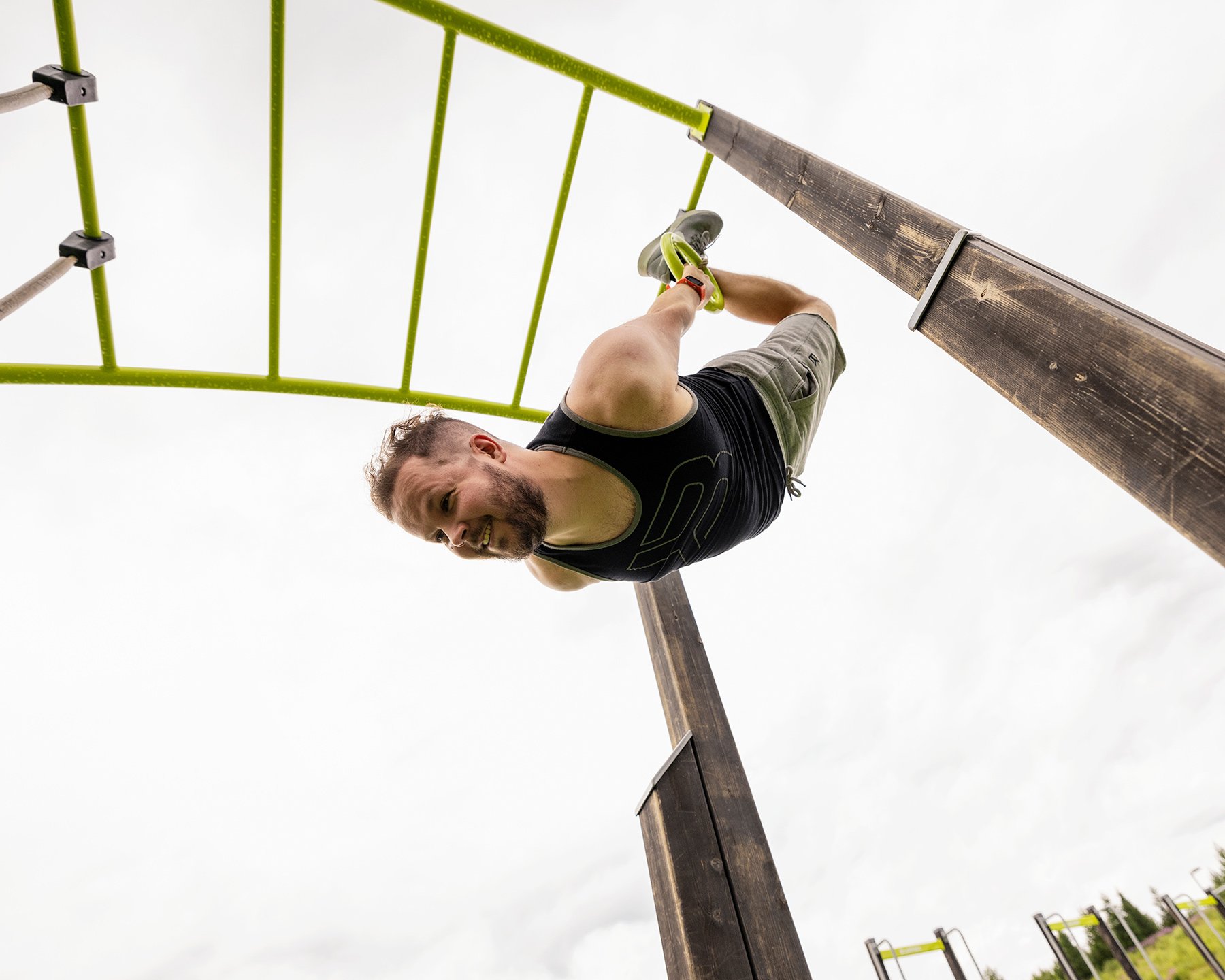 Computers brought a whole new type of excitement to life. For example, during school computer classes the boys would message each other through command prompts and Internet Relay Chat (IRC) right under their teacher's nose.
The group's greatest interest was the online role-playing game World of Warcraft. They would play the game both amongst themselves and by participating in LAN events. Through the game, Juho also gained new friends, some of whom he is still in contact with.
When World of Warcraft Classic was released a few years ago, the old group met up again to game and reminisce.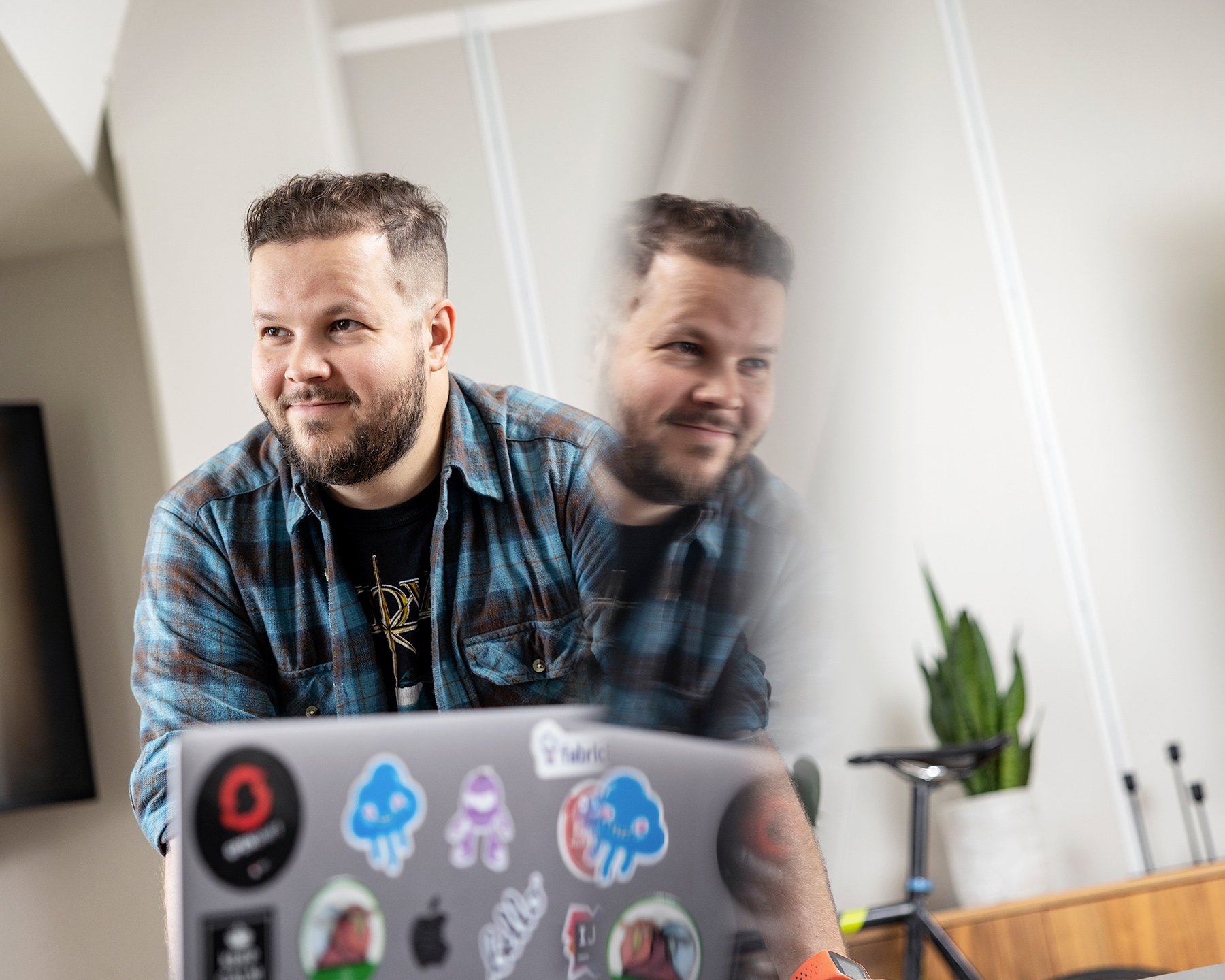 Juho gradually started to consider that maybe he could also use computers for something else besides gaming. After graduating from general upper secondary school, he applied to study information technology. It was no coincidence that he ended up in Oulu, as some of his closest gaming buddies were from there.
"It wasn't until later that I realised how much the experiences from my childhood and youth fed into my studies and work, for example. At the time, we didn't understand that through gaming we were actually learning how computers and networks work and introducing ourselves to coding. Without us noticing it, the world of games also improved our English proficiency."

Mobile gave way to web
Now, two decades later, Juho has just finished his master's degree in information technology, for which he studied while working. He originally graduated from Oulu University of Applied Sciences with a bachelor's degree in information technology.
When Juho began his studies at Oulu University of Applied Sciences in 2009, his career path was supposed to be clear. Many new graduates had a job lined up for them in mobile development at Nokia, which was one of the largest employers in the Oulu region at the time.
But as we now know, the bubble burst. When Nokia closed its office in Oulu in 2012 and the Nokia recession started, hitting the city hard, it also meant the loss of the job that Juho had been sure he would get.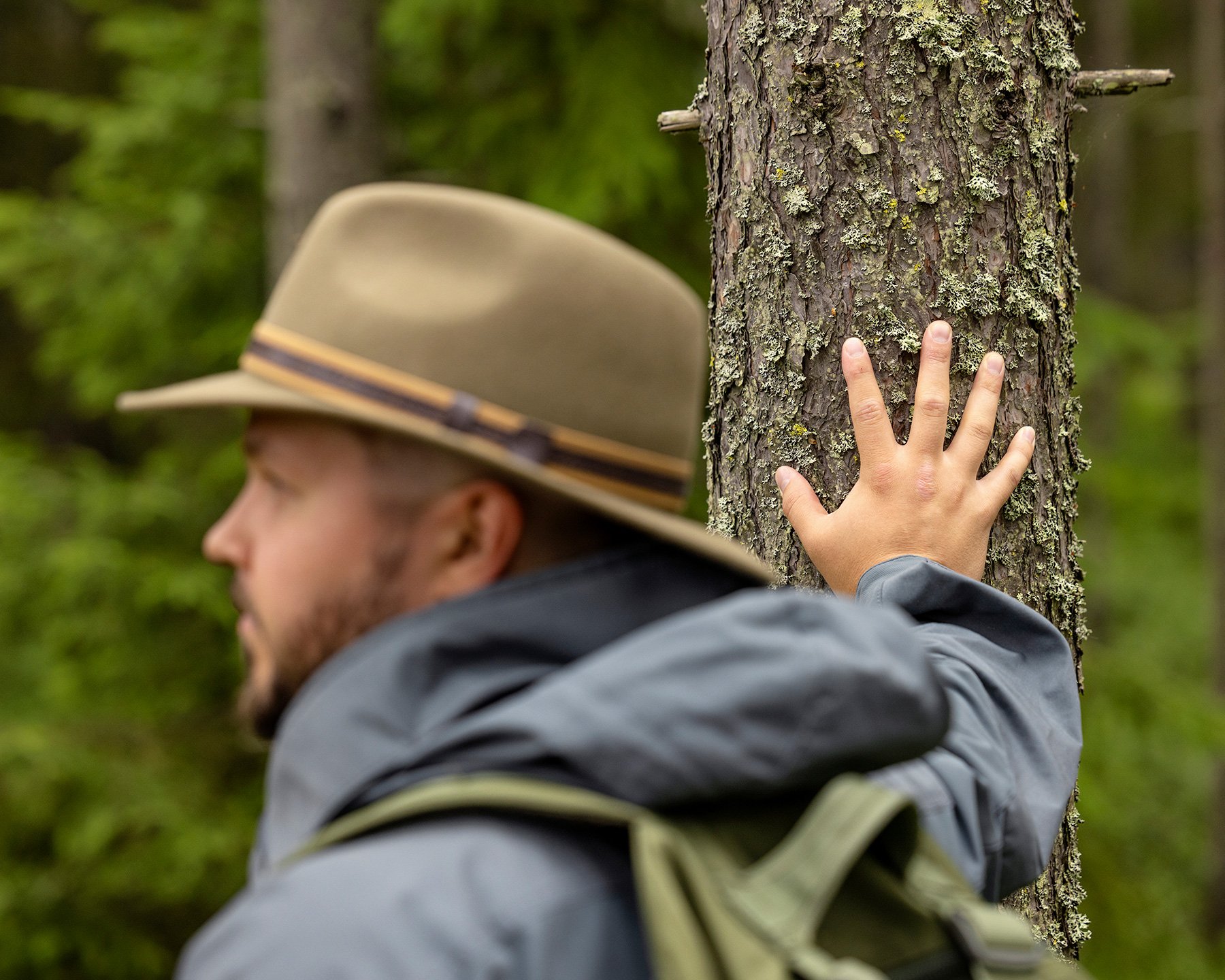 At a summer job at the IT department of an Oulu-based accounting firm, Juho had been introduced to web programming in the accounting system's development, which also opened up new prospects for him outside of the mobile scene. When Juho noticed that the IT company Valamis was looking for interns for software development in 2013, he decided to apply.
"It was the worst period of unemployment in the IT industry, and there were more than a hundred candidates for those six internships. It was a miracle that I was chosen," Juho recalls.

Multidisciplinary expertise as an asset
After the internship, Valamis hired Juho as a software developer. He worked for the company for eight years before transferring to Haallas (now Siili Solutions), a subsidiary of Valamis. Juho currently works as a lead-level developer in a versatile role at Haallas, designing and developing a large set of web services in a long-term project.
However, the title of Lead Software Developer does not quite cover all aspects of his work. Juho is a visually talented and chronically curious man who has been able to develop and expand his role into a more visual direction through varied studies.
"I'm currently in a hybrid role, as I'm also part of the design team. Besides coding, I'm also interested in visuality, user interfaces and user experience, and I'd like to become more well-rounded as a professional," Juho explains.
Juho says that Haallas has always encouraged its employees to develop themselves and been open to new ideas, such as allowing employees to adapt their role according to their skills. He considers this to be necessary, as he says that the entire industry is increasingly becoming more interdisciplinary in nature, therefore requiring new, more versatile roles in addition to traditional ones.
"There will be a greater need for multidisciplinary expertise in the future because all industries increasingly rely on information technology. This makes diverse backgrounds an asset. Today, training programmes combine information technology and a more traditional field, such as medicine, into a separate degree."
Juho thinks that the best part of working at Haallas is the low hierarchy and the trust placed in employees. They usually have free rein to carry out projects as they see fit. Of course, this also requires trust from clients.
"We're fortunate enough to have great clients with whom we have built strong trust over the years. It's easy for us to work together with them for a common goal."
Juho has worked with the same client for the last few years. The publicly funded Hansel system is used to put various government procurements, such as transport services for the Finnish Defence Forces, out to tender. Hansel is a non-profit public system, and Juho says that this gives meaning to his work.
"It's important for me to feel that I'm genuinely helping people through my work. I think that this sentiment is also shared by Haallas's clients."

A future full of possibilities
Juho, a man of Lapland at heart, has fallen in love with Oulu to such a degree that he recently bought an owner apartment in a terraced house in Metsokangas. It also comes with a small yard that will have a dog playing in it in the next few years, Juho hopes. There has been a dog-sized hole in Juho's life in recent years.
"I like to go out into nature, and it would be great to share that hobby with a buddy. Now that I've finished by master's degree, I have time for a dog again."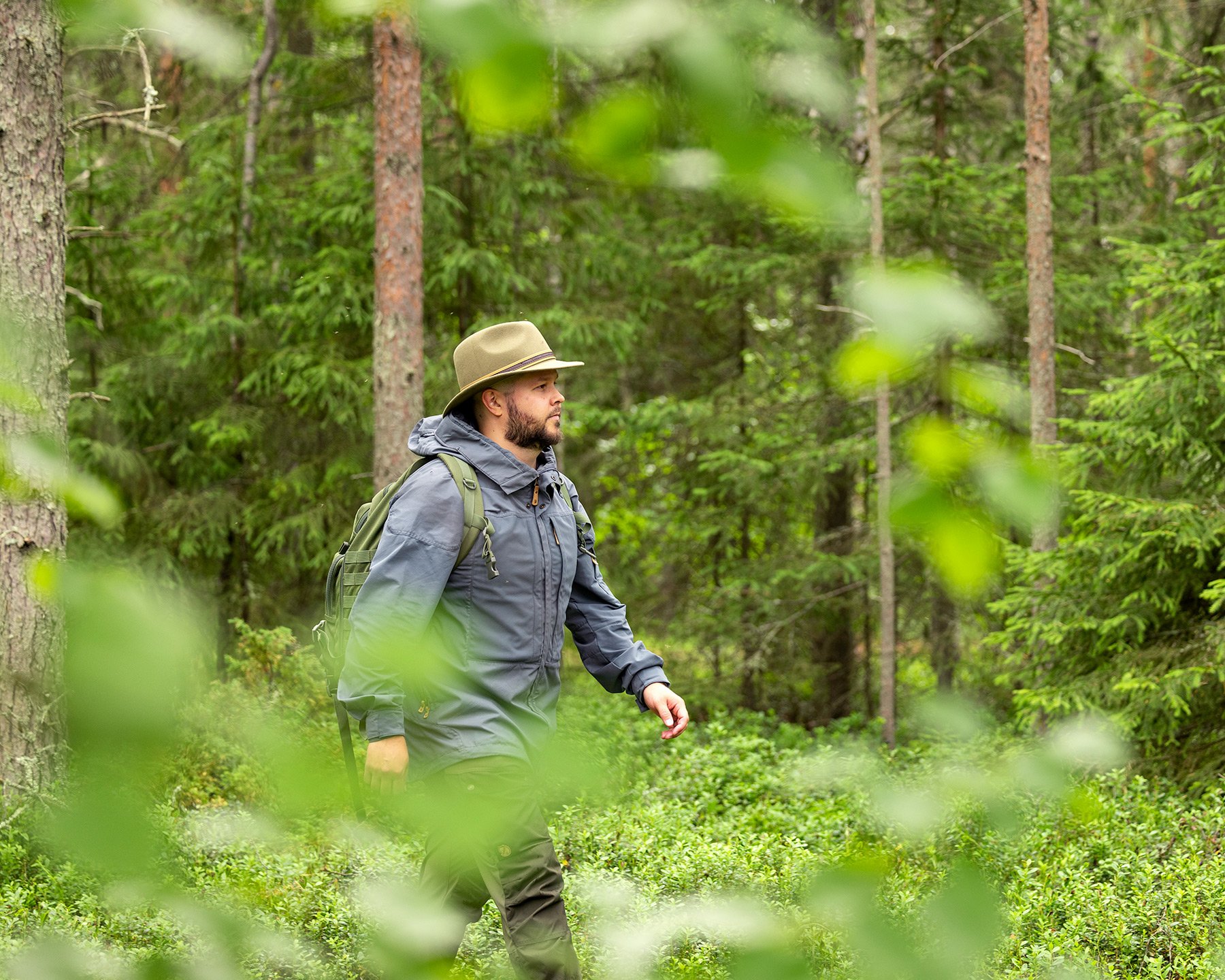 Although Juho subscribes to the saying that 'a man can leave Lapland, but Lapland will never leave the man', he currently sees his future in Oulu. Juho says that Oulu is just the right size, with recreational opportunities, shows and other cultural events, as well as a wide range of services.
"Oulu is located practically in the middle of Finland, with easy access south and north. And the sea is nearby. I've no desire to be in the middle of the hustle and bustle of the Capital Region, for example," he muses.
Juho sees nothing but possibilities in the IT industry and his own line of work.
"20 years ago, people worked with computers that offered modest power by modern standards, and the monitors were massive boxes. Now, the same set of equipment can fit inside our pocket in the form of a smartphone that offers several times more power. It'll be interesting to see how technology has developed 20 years from now, and what type of things we'll be working on then," Juho muses, with a smile.
And he has all the reason to smile because he intends to be among the first to test out the new technology.
*Siili Solutions acquired Haallas' business in October 2022. You can read more about it by following this link.
Text: Annika Lius
Images: Harri Tarvainen