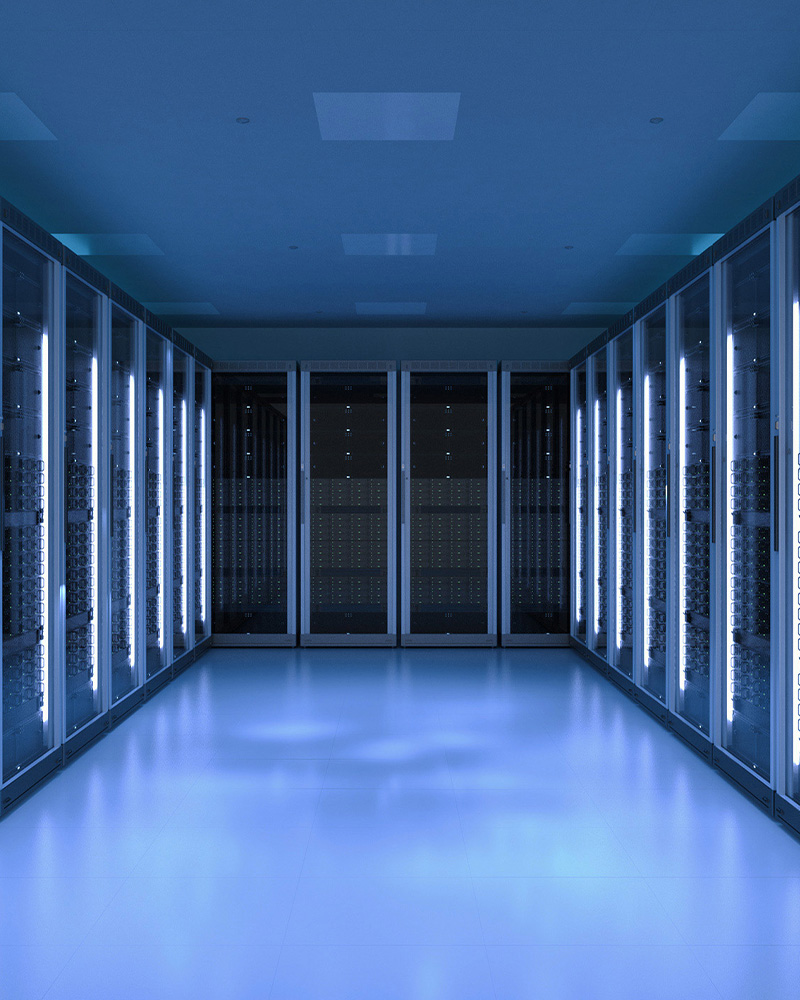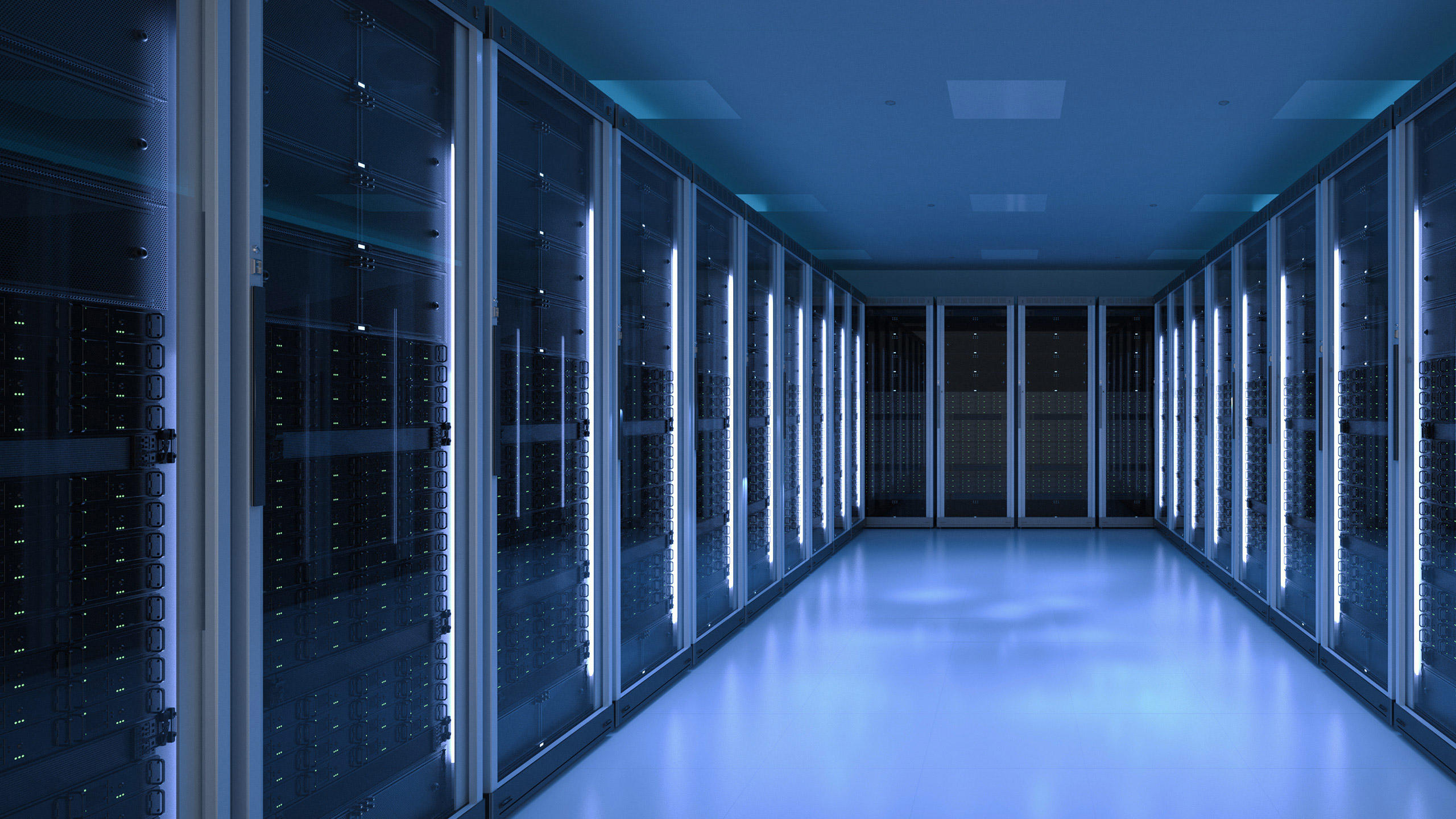 Siili Cloud Services
Cloud Solution Provider
Cloud Solution Provider
Service Description
Do you want to invest in in-house expertise, or would you prefer your cloud partner to manage your platforms and infrastructure end-to-end?

Would you rather take the time and have the skills to sort out problems by yourself, or would you like to have a single point of contact at Siili, who is more than happy to solve your issues for you?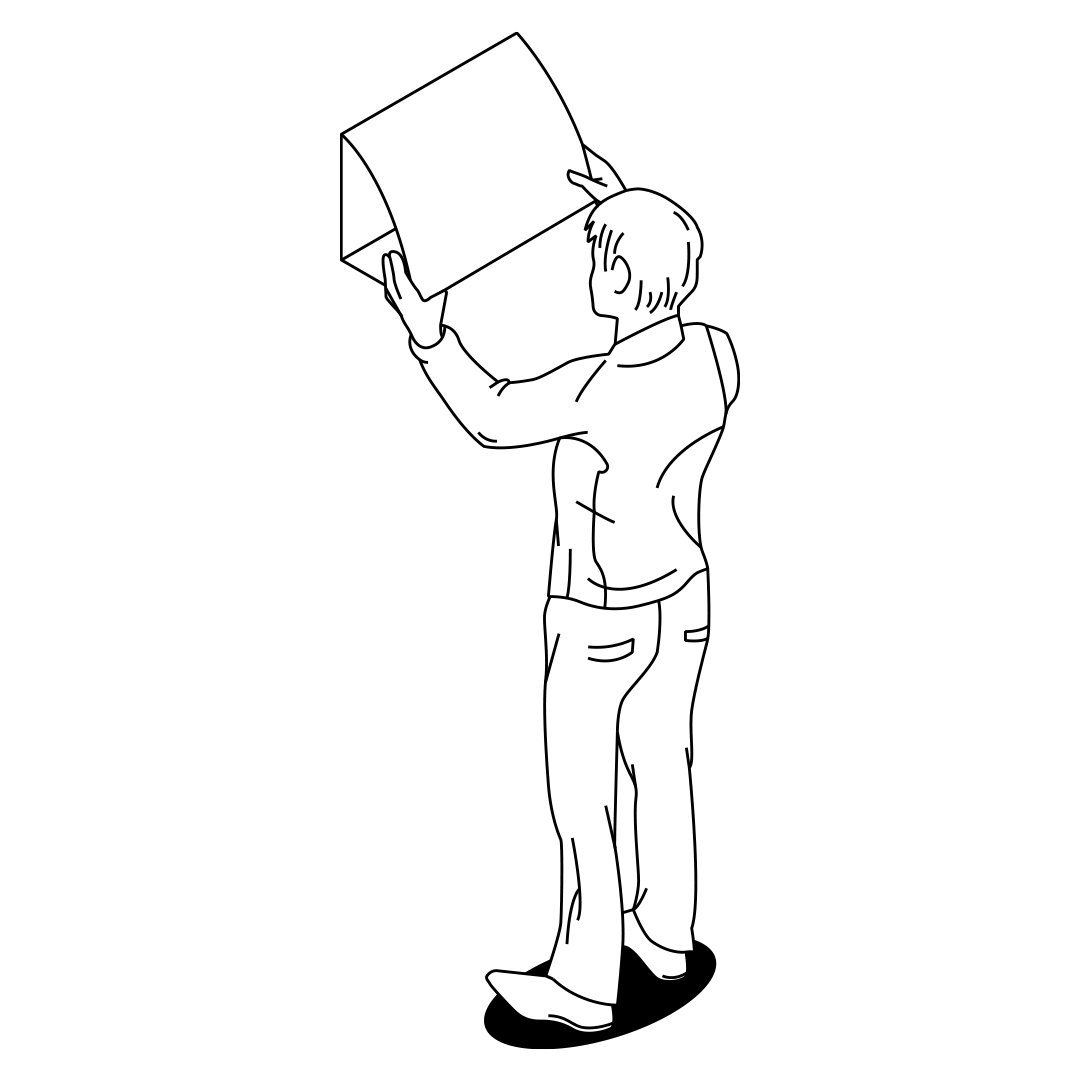 Choosing Siili as your Solution Provider will get you a one-stop partner for all your cloud needs. If you need more capacity, shorter lead time, help in expanding your business globally or anything else, we provide. As your partner, we take pride in familiarizing ourselves with your goals and pain points to create proactive improvements to your business enablers.
Maybe you have a portfolio of business critical applications that you wish to operate in the cloud? Or maybe you just want to concentrate on the core value adding services and not bother with where and how they run? Cloud operations are Siili's business, and as your cloud partner we let you concentrate on your business.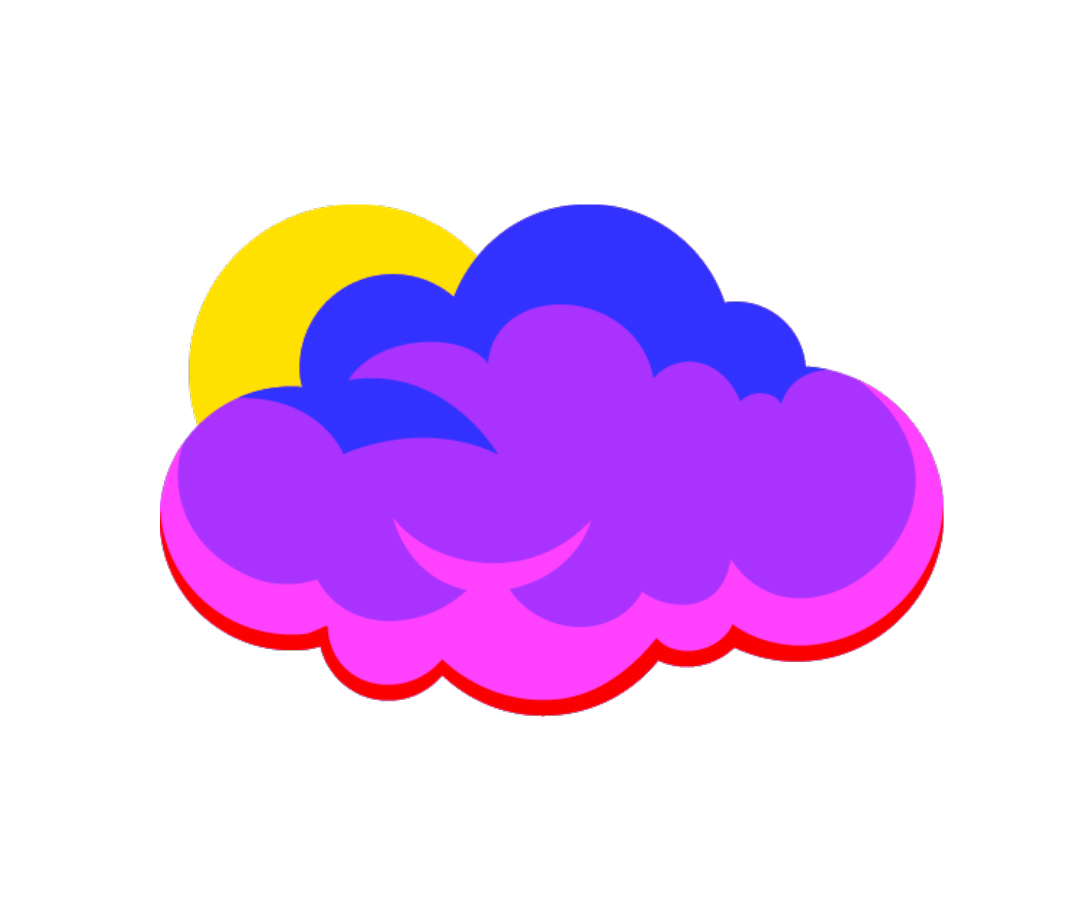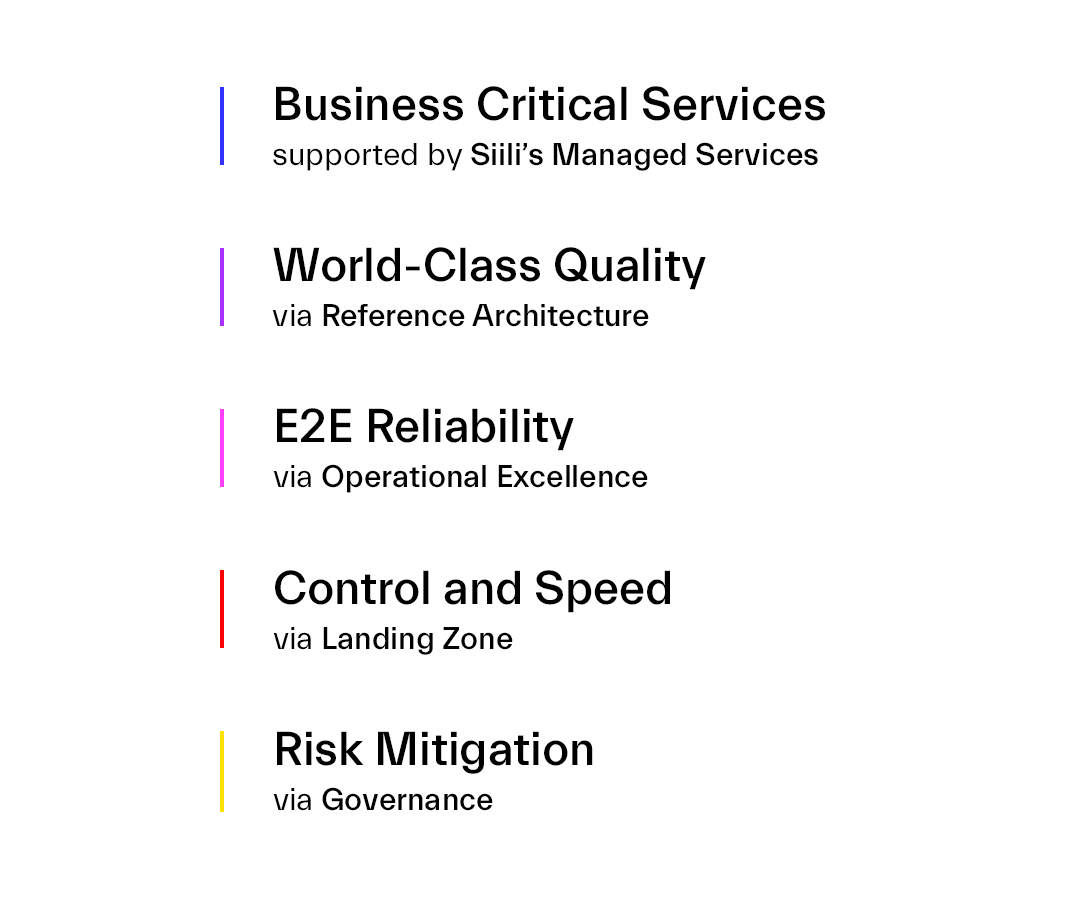 Cloud Solution Provider
Managed Services
Siili's Managed Services enable us to deliver value more reliable and faster with Continuous Delivery and DevOps.

We enable future innovation through modernization initiatives and cloud transformation.
Application maintenance and support and service management combined with cloud platform operations, cloud capacity, landing zones, and governance are just some examples of the services available.
Cloud Solution Provider
Landing Zone
A Siili Landing Zone is a robust, globally scalable, and structured cloud adoption environment with centralized enforcement of best-practices security baseline.


Our LZ has full automation for environment provisioning and decommissioning, from sandbox to production with simplified connectivity, and to secured resources, full visibility, and manageability for traffic flows.
We implement analysis, audit, and compliance by storing copies of all log data. Centralized billing and increased cost awareness helps with cost optimization.
Cloud Solution Provider
Reference Architecture
Reference architectures is Siili's approach into delivering battle tested, best practices way to assemble from our reusable IaC library into an end-to-end platform.


Reference Architectures can be tailored to your specific business and technical requirements, or you can choose from the available references for common cloud use cases, such as a data lake for analytics, managed kubernetes, multi-region networking, and more.
Cloud Solution Provider
Operational Excellence
To stay competitive, you need to be able to run your workload effectively, gain insights into operations, and continuously improve your processes.


We arrange workshops and conduct assessments to find out your current and future state, implement our re-usable DevOps assets to improve, monitor and automate your operations, and plan the organization change required by your business outcomes, etc.
Cloud Solution Provider
Governance
Governance can be thought as a toolset to minimize risks related to your IT infrastructure in any environment.

Siili offers an e2e governance policy for you to cover all the cloud environments that you use. Siili's governance policy is a combination of industry and provider best practices that is optimized for you.
Contact
Make It Real with the help of our experts
Cloud Solution Provider
Make It Real
Contact us, and we will help you find what's essential. Then we will build it with you.