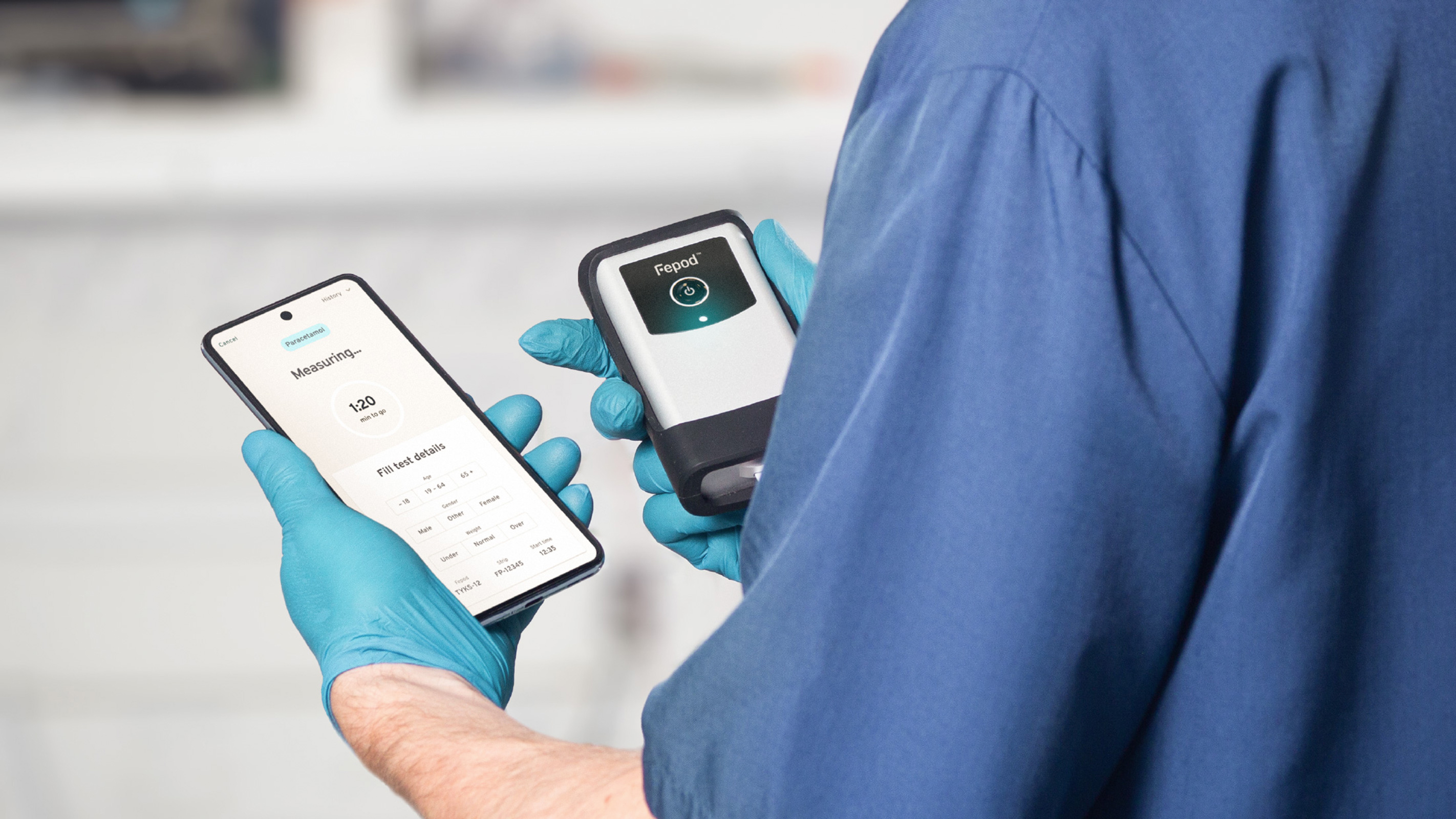 Revolutionizing point-of-care testing
Fepod offer healthcare professionals a fast and simple solution for measuring the blood concentration of paracetamol, opioids, and other pain medicine directly at the point-of-care using a mobile phone, a potentiostat, and disposable sampling sensors. Accurate results can be obtained in seconds.
Measure the blood concentration of paracetamol
Fepod is developing and commercialising a next generation point-of-care blood analytics method. This technology is based on years of research at Aalto University, cutting-edge technology and nano materials.
The testing process is fast and simple with results available in seconds. This novel and portable analytics method open a lot of new, exciting possibilities in the world of digital healthcare.​
WHY
Point of care solutions now vital
Faster access to diagnosis, allowing patients and residents to quickly get the care they need. Faster access to treatments due to faster diagnosis by nurses and physicians. Less time spent in hospital. Reduced risk of medical complications.
Developed and researched at Aalto University and HUS, Fepod revolutionizes pain medication measurement for healthcare workers by enabling direct analysis from a blood sample. Siili plays a crucial role in supporting the development of a digital solution at the core of this ground-breaking technology.
HOW
Sympathetic development
Siili and Fepod started the journey by commencing with a Design Sprint. Aspects such as blood measurement and the related process were all taken into account when considering how to develop the solution.
Ensuring patient safety, especially in high-stress situations, required a seamless user experience. To achieve this, Siili together with Fepod professionals, examined customer journeys, user flows, and conducted prototype testing in realistic environments.
Enhancing safety through a seamless UX
By mapping out the user journey and addressing potential pain points, the specific and perceived needs of healthcare professionals were met. Designing intuitive user flows played a pivotal role in streamlining any experience.
With the above in mind, complexity and confusion were minimized, enabling users of the technology to focus on delivering quality care. Through prototype testing in realistic environments, valuable feedback was gathered, leading to iterative improvements and refinements. The collaborative efforts of healthcare experts, designers, and developers were instrumental in fine-tuning the user experience, ultimately all in the pursuit of enhancing patient safety.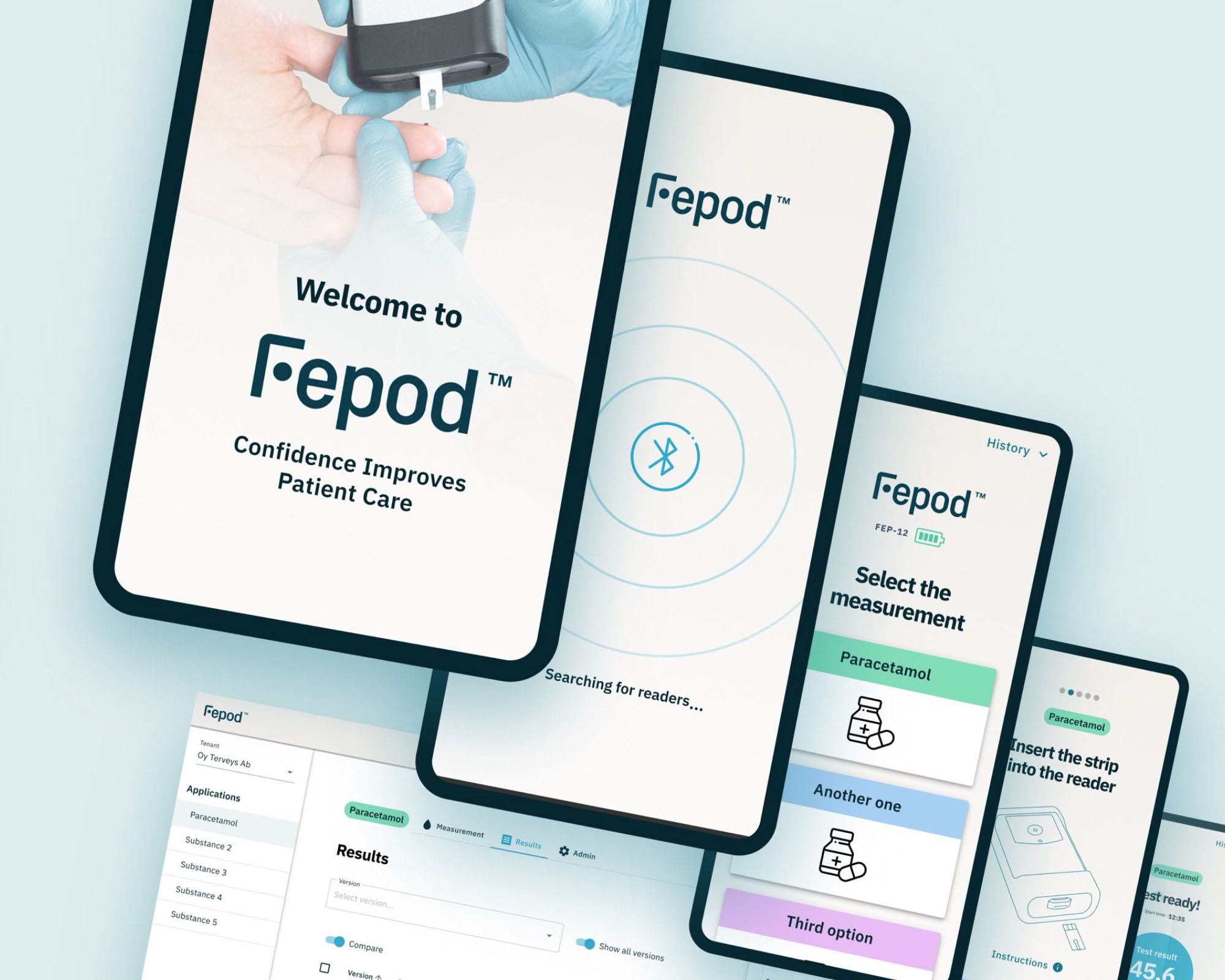 The deliverables from Siili have routinely been more than what we anticipated. What truly impressed me about Samuel Rautiainen, Mika Pöntinen, and Teemu Kumpulainen was how effortless it was to collaborate with the team. They demonstrated a remarkable ability to act upon their own initiative and were exceptionally proactive as a result. The outcome has more than surpassed our expectations.
Antti Rasi, Co-founder & CIO
Fepod
Why Fepod matters?
New possibilities for healthcare
---
Faster
The testing process is rapid and uncomplicated and you can obtain instant results right at the point of care. No more sending the sample to a hospital laboratory! The testing setup uses a regular mobile phone, a compact and cost-effective potentiostat, and disposable sampling sensors that can be easily manufactured in large quantities.
---
Better
This innovation signifies a transformative shift in the entire process of diagnosing specific patient groups and tailoring treatments to effectively meet their needs. With the introduction of an affordable and user-friendly diagnostics method, personalized treatment approaches can be significantly enhanced. Undoubtedly, this represents a major game-changer in the field.
---
Smarter
Aalto University has been involved in researching and continuously enhancing the technology. These studies have demonstrated its capability to detect specific opioids and paracetamol in human blood. Ongoing initiatives include further testing, clinical trials at Helsinki University Hospital (HUS), and continuous sensor development.
OUTCOME
Real-time measurement on hand
The customizable app enhances user experience by controlling the measurement device, collecting patient data, and transmitting it to a Cloud service for machine learning analysis. With an intuitive user interface, the app guides users through the process and provides reliable information for actionable insights.
The app seamlessly integrates with the measurement device, ensuring complete control and accurate data collection. By leveraging machine learning, the Cloud service analyzes the collected data to generate valuable insights. The user interface simplifies the user experience, allowing healthcare professionals to easily navigate and interpret the results. With reliable information at hand, users can make informed decisions and take appropriate actions to improve patient care.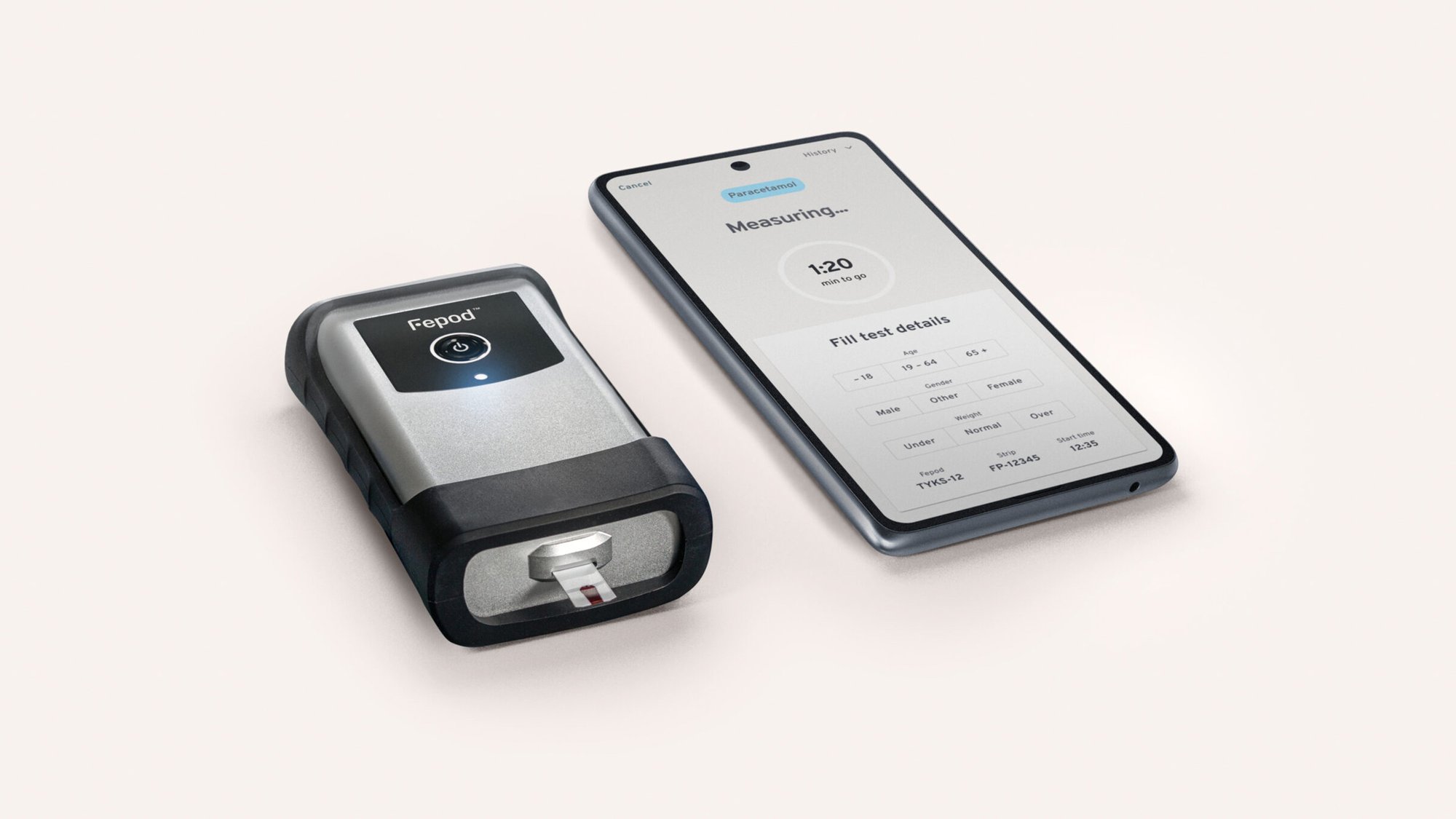 Learning is enabled with a good partner
What We Did And How
UX/UI design

Prototyping

User research

Co-creation

Software development

Material UI

React Native

ReactJS

Typescript

Bluetooth Low Energy

Web Serial Api

Azure DevOps

.Net-core

Terraform

Azure B2C

Azure AD B2C

Azure SQL

Azure Key vault

Azure Storage
Contact us
Want to be the next success story with us?
Siili is the go-to-partner when you want to work with brilliant and honest experts that are not afraid to challenge back. We truly work with you, not for you, in the pursuit of the right solution.

Looking for the next step in your career? Join us: https://www.siili.com/join-us