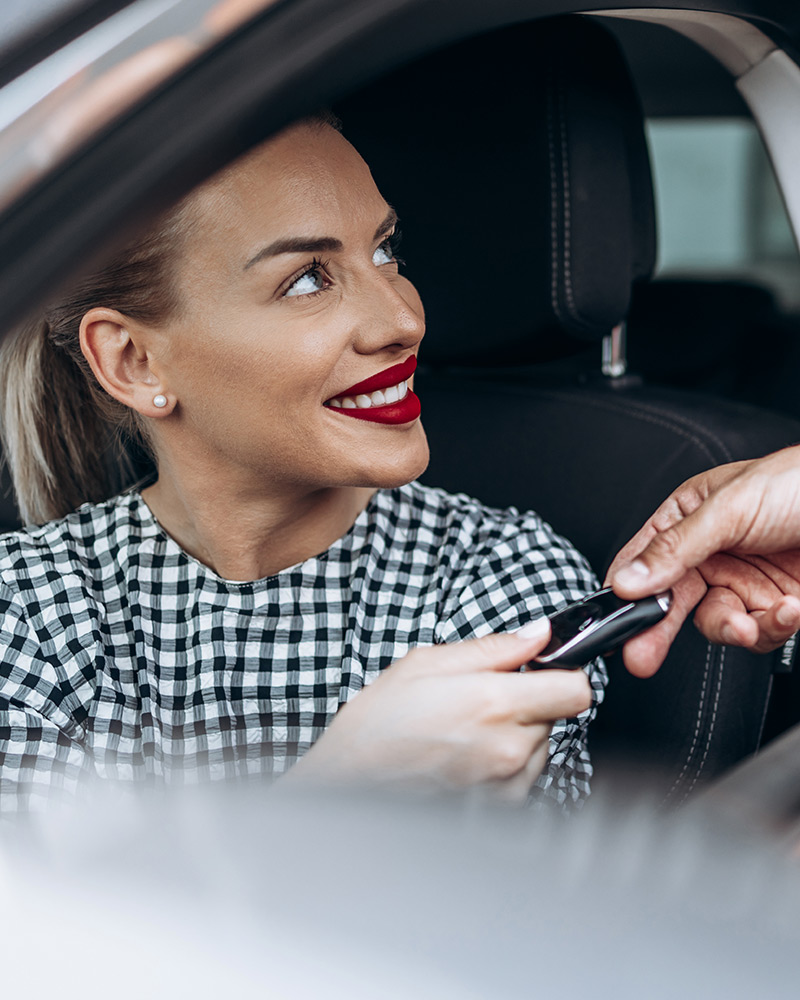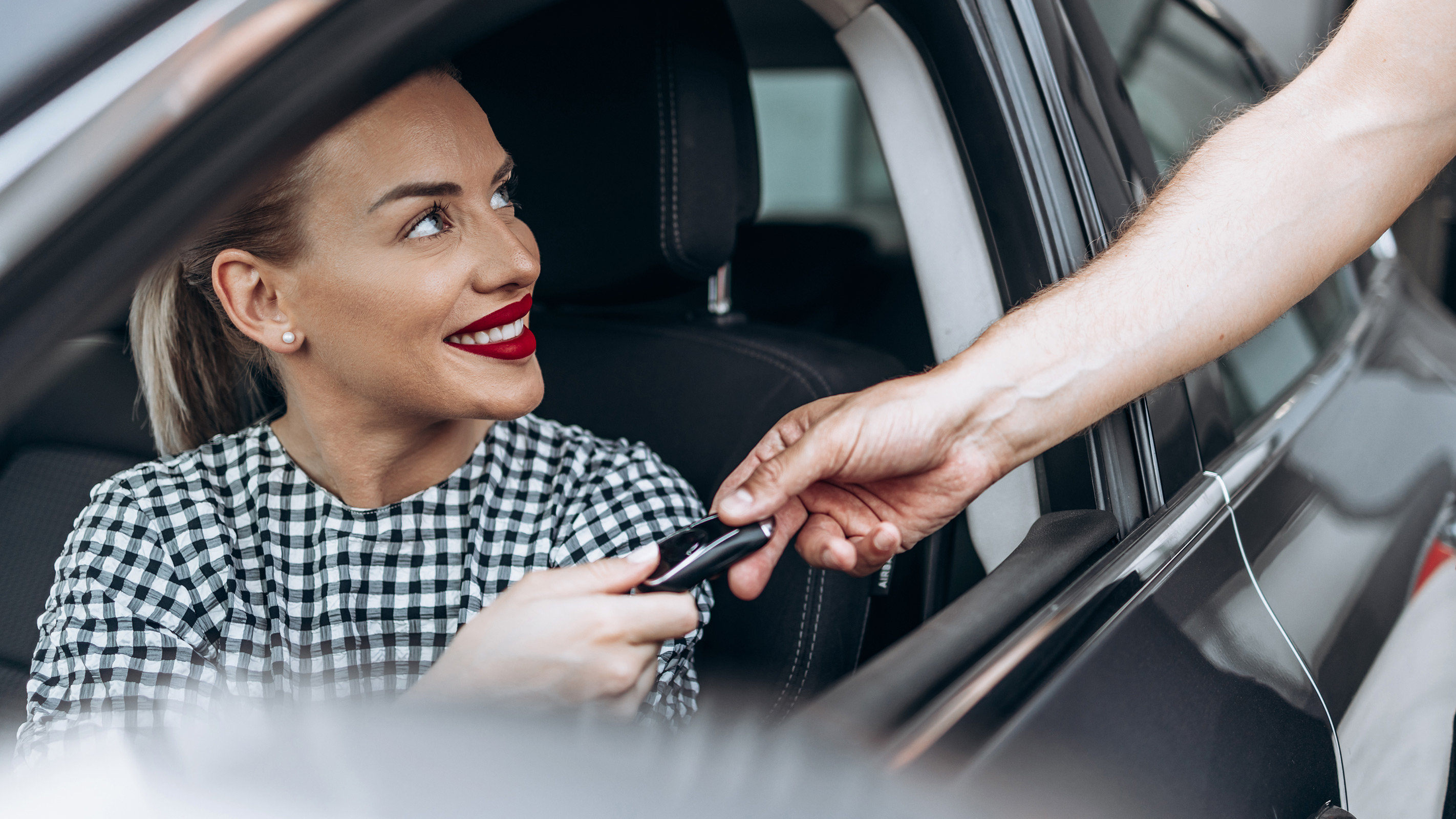 The online car auction between consumers and car dealers
Baana is an online auction platform that facilitates the buying and selling of vehicles, currently focused on cars, between consumers and car dealers.

The primary objective of the system is to provide consumers with a convenient and efficient channel to sell their cars swiftly, aiming to complete the process within 48 hours.
WHY
In pursuit of the painless transaction
When looking to purchase a car. Previously people would go around the various dealerships looking to sell their old car and strike a deal on a new model. A time consuming and often frustrating task for both customer and dealer.

Alma Media saw an opportunity with their new service Baana, in conjunction with Nettiauto, to introduce an easy way to sell a used car − and an efficient procurement channel for car dealerships with competing bids to benefit consumers.
The development process of the Baana platform started with interviews with both consumer and car dealers to help define key functionalities as part of a design phase. These were then outlined as customer journeys and user stories, capturing the core features and capabilities of the system.

The team then prioritized these functionalities, grouping them into releases such as beta and MVP. This prioritization helped in planning and organizing the development process. The team then focused upon designing the user interface, ensuring that it is intuitive and visually appealing. User interface designs at Siili are always fine-tuned to provide a seamless and engaging experience for users.
Following the design phase, CI/CD pipelines and AWS environments were created to enable efficient deployment and updates. Development efforts were then directed towards building both the frontend and backend of the platform.

Test scripts were then developed and automated to ensure quality and reliability. Continuous development is simultaneously carried out based on the established prioritization, and any issues or bugs were addressed promptly through fixes and troubleshooting along the way. Also, it all runs on a serverless system for no single point of failure. Using an agile process meant the project was completed in 7 months.
The cooperation with Siili was great. I really enjoyed the whole process. All those involved acted under their own initiative to get things done within a tight timescale. True professionals at work.
Ville Vähämaa, Business Owner
Alma Media
Win-win
For Finnish motorists and dealers
The promise
An online auction service for vehicles (currently cars) between consumers and car dealers.
The goal
A channel for consumers to sell their cars easily and as soon as possible (currently in 48 hours).
The ask
The consumer enters data about the car: license number, mileage, description and photos.
The difference
The consumer compares bids and approves/rejects offers and decides the dealer with whom to make a deal and sell the car.
The dealer
It's a new way of purchasing cars for dealers - they bid on cars they would like in their inventory.
The stock
All the cars are less than 13 years old with less than 250 000km mileage.
OUTCOME
Revolutionizing car sales
Nettiauto, Finland's largest car buying and selling website, has introduced Baana as an innovative addition to its digital services. Baana, part of the Alma Media Group, along with Nettiauto, will continue to revolutionize the online car sales industry in Finland.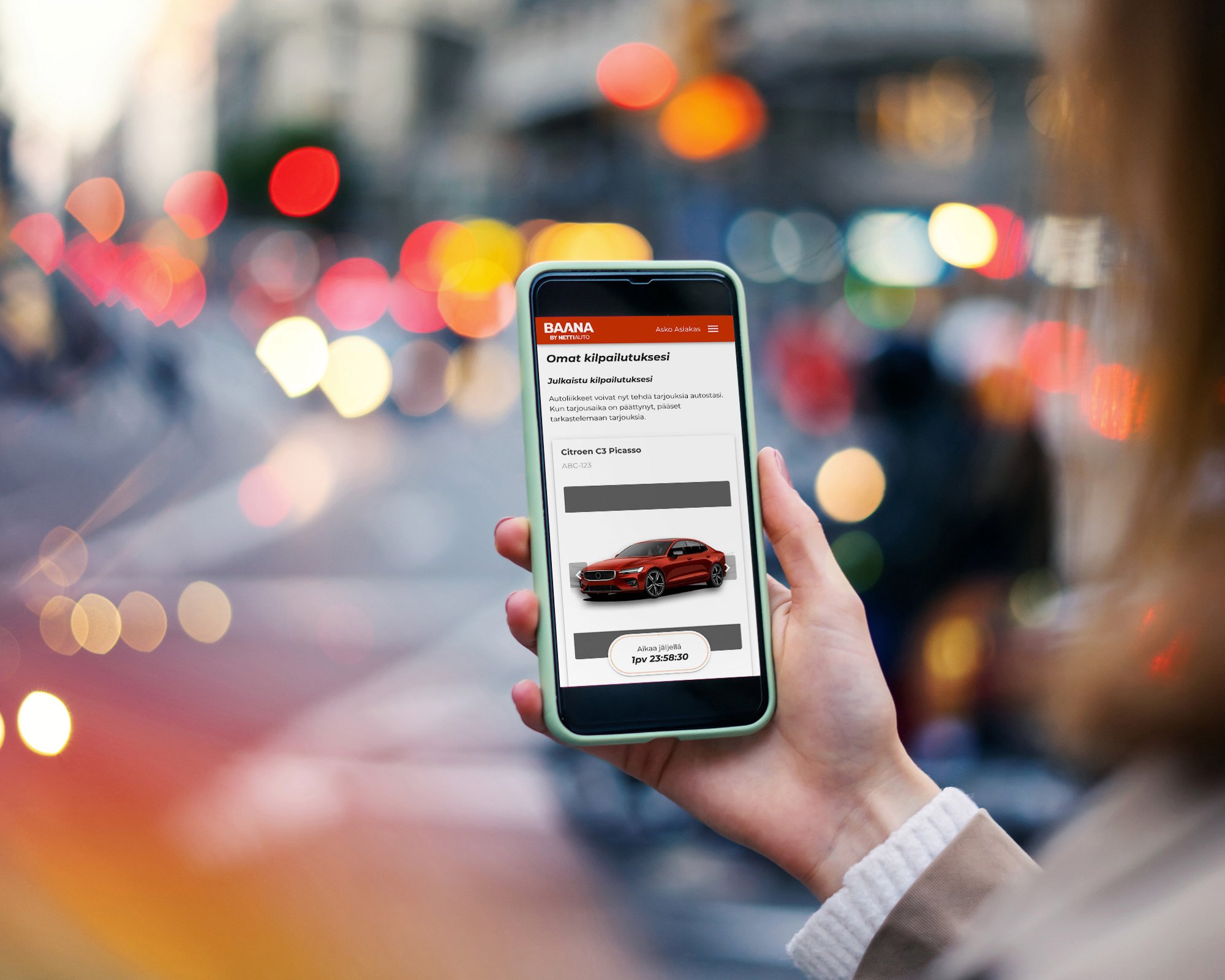 The team at Siili were a perfect match. They really hit the ground running given the turnaround time for the project was so tight.
Antti Salakari, Development Manager
Alma Consumer / Alma Ajo
Learning is enabled with a good partner
What We Did And How
Service design

Prototyping

User research

Agile development

Co-creation

Software development

Material UI

Figma

Route53

WAF

S3

Cognito

Cloudfront

Cloudwatch

Cerficate manager

Secret manager

Parameter store

API Gateway

Lambda

RDS

SQS

SNS

SES

Event bus

IoT Core
Contact us
Want to be the next success story with us?
Siili is the go-to-partner when you want to work with brilliant and honest experts that are not afraid to challenge back. We truly work with you, not for you, in the pursuit of the right solution.

Looking for the next step in your career? Join us: https://www.siili.com/join-us