Siili gains strong expertise in digital innovation & mobile development when Siili and Supercharge join forces in February!
Siili Solutions Oyj and the Hungarian Supercharge Kft will become an international digital innovation, experience and technology powerhouse when Siili buys a majority stake in Supercharge. Today, December 4th, Siili and Supercharge have signed an agreement on the acquisition, and the transaction is expected to be completed by February 2021 at the latest. The transaction is subject to the approval of the Hungarian Ministry of Innovation and Technology.
Supercharge is one of the Europe's fastest growing and one of Hungary's leading partners for innovation, design and development of digital services, with offices in Budapest, London and Amsterdam.
Supercharge works on digital strategies, concepts and design, and develops future user interfaces and software, especially for mobile environments.
Supercharge key facts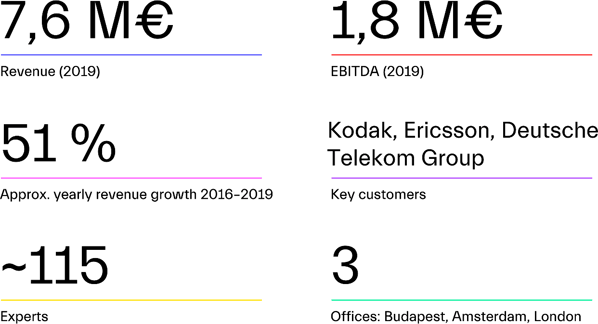 Acceleration for Digital Experience strategy
With the acquisition, Siili will significantly increase its state-of-the-art innovation, concept and mobile application expertise.
"Supercharge's very strong expertise, especially in the strategy and innovation phases of implementing digital solutions, accelerates the implementation of Siili's newly published Digital Experience strategy," comments Marko Somerma, Siili's CEO.
More international Siili
The alliance between Supercharge and Siili also reinforces and accelerates Siili's strategy of building international Core units.
"Supercharge will become Core Hungary, similar to how we introduced the new Core Poland in our strategy. Supercharge has a very impressive international customer base and a dynamic approach. With the merger, our network in Europe will grow significantly and we will be able to serve international customers even better. We are very pleased to start working with Supercharge's energetic team", Somerma continues.
"We share the same values with Siili, so we look forward to working with you. In particular, Siili's expertise in digital experiences, user interfaces, integrations, data and automation naturally interlaces with our digital innovation and mobile expertise", says Andras Tessenyi, CEO of Supercharge.
For more information:
CEO Marko Somerma
Tel: +358 50 528 1496