It's rare to catch a glimpse of how an expert organization facilitates learning within their organization, but that's exactly what Siili Academy offers. The training offered at the Academy springs from real-life questions Siilis face in their work, and the trainers are all professionals from within Siili, while the participants include both Siili employees and clients and other interested people. It's no wonder then that Siili Academy has received praise as a way to get focused, practical training about a range of topics relevant for today's professionals. Here's your chance to see how we work!
"Siili Academy was born out of a realization: We are a house full of experts. Different people have different specialities, and together we have decades of experience. Looking at this, it is logical to set up a structure where we can share this expertise to each other. At the same time, we can provide our clients with training on topics they've identified as important. We noticed we've been doing a lot of coaching and training, and it felt natural to give it a framework, like the Academy. The main purpose is to share information within Siili and to provide our customers with an additional, valuable service", explains Antti Liukkonen, who heads the Academy.
In a typical Siili Academy event, you're bound to meet a colourful group of professionals. Our own people both run the trainings and attend as participants, along with our clients and other people from a range of professional fields. The range of topics is also very varied: courses like Design Thinking, Data-driven Design and different Agile methodology courses have been very popular. The Academy also offers varied certification courses, like Scrum Product Owner or SAFe for Teams.
"The Academy is very descriptive of us as a company: We value the expertise of our people and want to nurture professional growth. The Academy offers wonderful opportunities for people at Siili to learn new things, beyond their core competence", says Liukkonen.
In addition to employees, the courses are open to anyone interested in the topic. "The dualism of internal and external participants has challenged us to be on point at all times, because every detail has to cater to a wide range of people. It's helped us keep the training practical on the one hand, but also very well structured and professional on the other", says Yevgeniya Nättilä, who manages the day to day affairs of the Academy.
Praised for practicality
The courses have been well received by participants so far: The Net Promoter Score is positively soaring, at above 60. Even better, the verbal feedback has been fantastic according to Nättilä: "Most of us are not full-time trainers but consultants, and that actually reflects positively in our training. We've received much positive comments about how practical and actionable our training is."
The training has its roots firmly planted in real-life applications because of the way the courses are created. "The courses are born out of real-life need: Knowledge shared within our tribes (that's teams for non-Siili people) gets put through collective iteration over time. The most promising bits get featured in a company-wide event, and only the best ideas get selected for further development. After that, we turn the idea into a training in a co-creative process", says Liukkonen.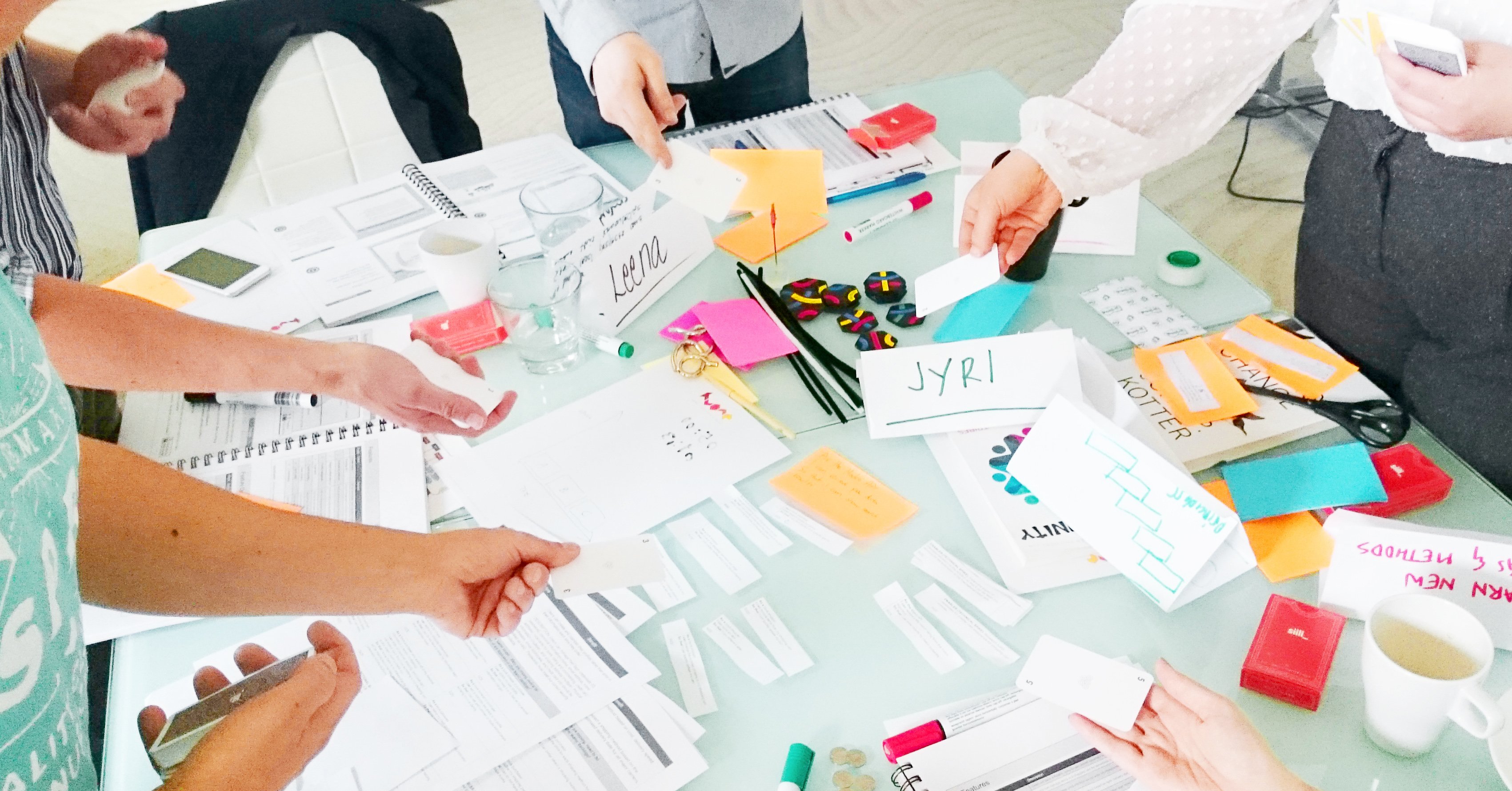 Hand-picked, peer-to-peer training
Feedback is a very important contributing factor to the growth of the Academy. Going forward, more aspects of the training will be guided by participants' wants and needs. But according to Nättilä, what really sets Siili training apart from the rest is the way the Academy has taken shape:
"This is not about sales, but more a labor of love. Our trainers are there only because they want to train people and feel passionately about their subject, which makes a world of difference in keeping it inspirational and exciting. We wouldn't need to offer training as part of our business offering – but we very much want to!"